By Kurniawati Kamarudin
KUALA LUMPUR (Bernama) – Yesterday was World Water Day. In 1993, March 22 was declared World Water Day by the United Nations to highlight the importance of water and advocate the sustainable management of water resources.
This year's theme is Water and Climate Change. The two are inextricably linked as the effects of climate change are already taking a toll on water resources globally.
Changes in the atmosphere and oceans have an impact on the earth's hydrological cycle, which can alter the local weather patterns.
Pollution is causing higher emissions of greenhouse gases such as carbon dioxide and methane into the atmosphere which, in turn, cause temperatures to rise near the earth's surface.
Global warming is causing the melting of glaciers in the polar regions, leading to a rise in sea levels. Not only will the flow of rivers be affected but cities located near coasts, such as the Indonesian capital of Jakarta, face the risk of serious flooding.
Malaysia, for sure, will not be spared from the effects of climate change. According to water quality expert Dr Zaki Zainudin, the unusually heavy rainfall and severe drought Malaysia has been experiencing in recent years could be due to climate change although no study has been carried out to establish the link.
"Take for example the massive floods that occurred in Kelantan in 2014 (late 2014 to early 2015) and the drought in 2016 when Sungai Pahang almost ran dry due to the El Nino phenomenon," he pointed out.
Citing Sungai Muar in Johor as another "victim" of climate change, he said changes in the hydrological cycle is causing brackish water (resulting from seawater mixing with freshwater) to increasingly flow upstream.
"As a result of this, areas that previously had freshwater now have brackish water," he told Bernama.
The extreme weather patterns are also posing challenges to the management of water resources, said Zaki. For instance, the incidence of soil erosion is higher during heavy downpours that can cause increased run-off of water from land to rivers.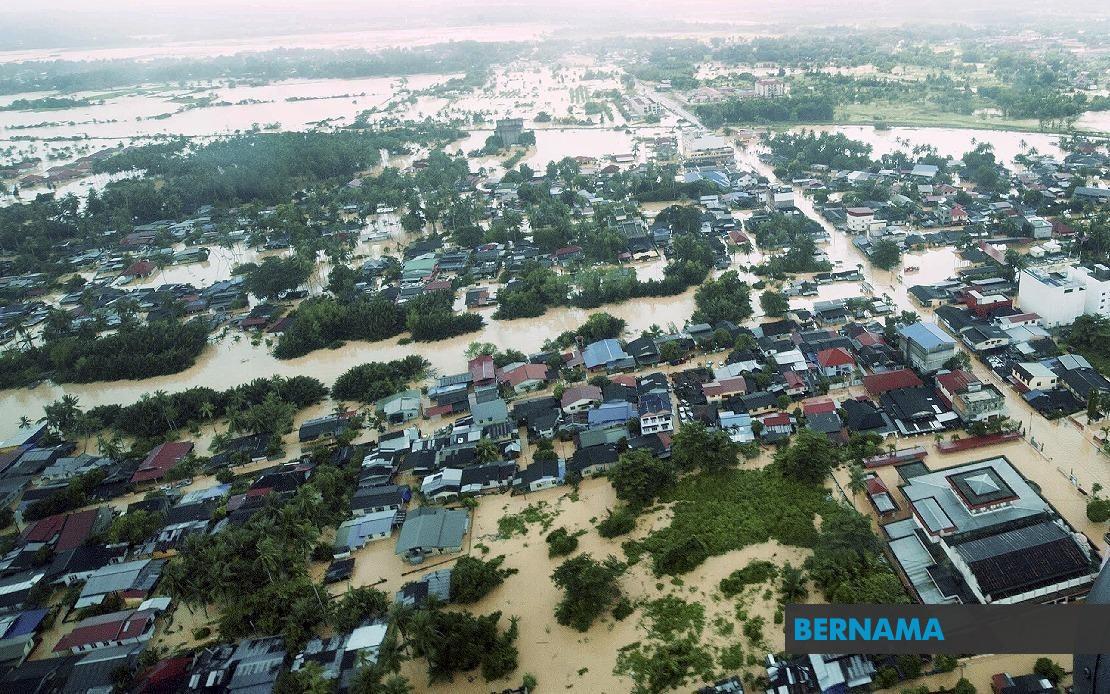 Kota Bharu, Kelantan... many areas were submerged in water during the floods in December 2014. --fotoBERNAMA (2020) ALL RIGHTS RESERVED
"When the river water turns murky, the people call it teh tarik due to its colour," he said, adding that heavy run-offs can not only cause sedimentation of rivers but also more pollutants to flow into the water.
And, when rivers become shallower and more polluted, its aquatic life will be threatened.
"For water treatment plant operators, murky water translates into higher costs as they have to use chemicals to remove the sediments (and pollutants) from the water," he added.
IMPACT ON WATER CYCLE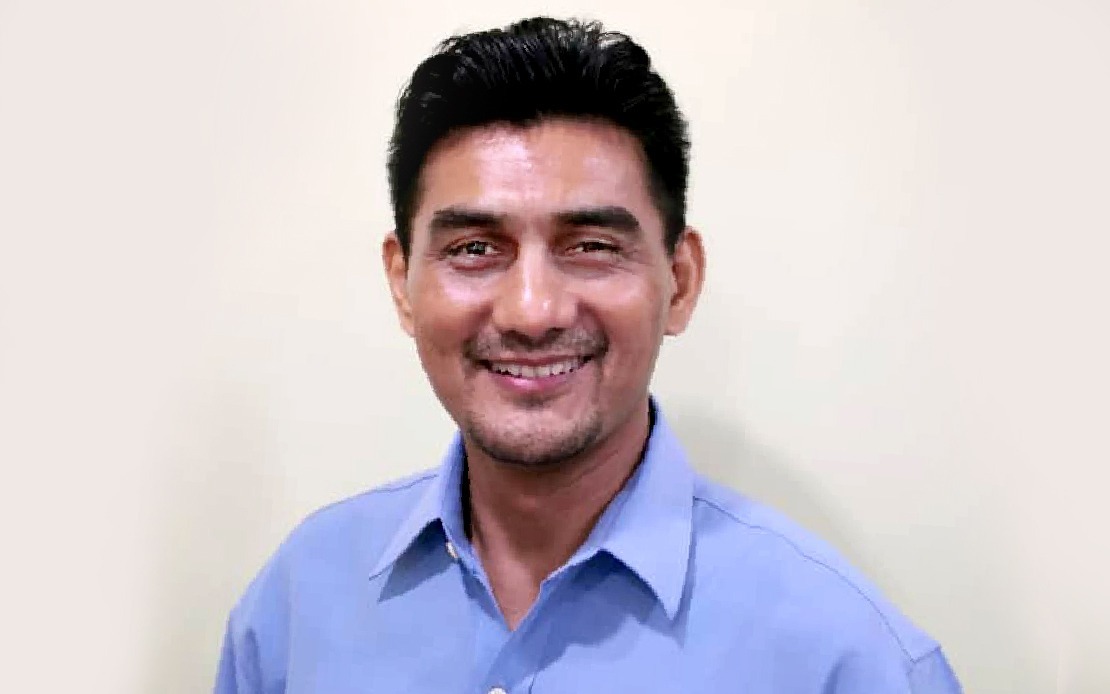 Dr Mohd Yusoff.
Universiti Putra Malaysia Faculty of Environmental Studies senior lecturer Dr Mohd Yusoff Ishak said climate change is expected to have a significant impact on the water cycle.
(The water or hydrological cycle refers to how water evaporates from the earth's surface, rises into the atmosphere, cools and condenses into rain in clouds and falls again to the surface as precipitation.)
"Water is the clearest medium to see the impact of climate change.
"With the increasing incidence of serious flooding and drought, the water's abilities at a specific time and space will grow increasingly unpredictable," he told Bernama.
Mohd Yusoff said to prepare for more adverse effects of climate change, all states should identify new sources of raw water supply.
He also urged state governments to collaborate on the sustainable management of river basins to ensure continuous water supply.
States should put politics aside and cooperate to guarantee water security for their consumers, he said, adding that hot spells can increase the incidence of pollution in rivers.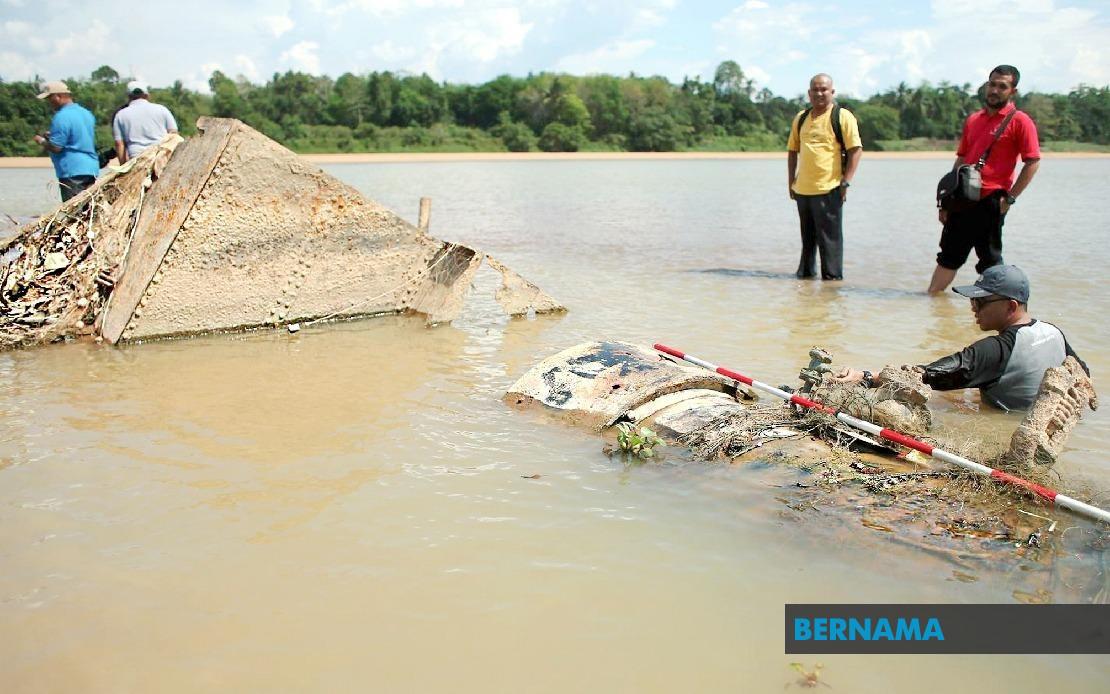 The remnants of a British trading vessel appeared in Kampung Tunjung after Sungai Pahang almost ran dry during the severe drought in 2016. --fotoBERNAMA (2020) ALL RIGHTS RESERVED
"When water volume in a river reduces due to higher temperatures and changes in land use, the water gets polluted easily which may cause the river to 'die' in the near future," he said.
MEASURES
Suggesting a few short-term measures that can be taken to protect the nation's water resources, Mohd Yusoff said the government should bring back its campaign to create more awareness on the need to preserve water resources either through social media or the print and electronic media and by roping in popular icons.
"Such campaigns should be data-driven so that the impact of each campaign can be evaluated before taking the next step to ensure the continuity of conservation efforts," he said.
He also urged village development committees and residents' associations to act as the eyes and ears of the authorities by lodging complaints if they come across illegal activities being carried out near rivers.
He also suggested that a special court be set up to deal with environmental violation-related cases more swiftly.
As for long-term measures, Mohd Yusoff called for the re-evaluation of all industries in Malaysia to ensure that only value-added and environmentally-friendly industries are allowed to operate in this country.
The authorities, he added, should also speed up the process of removing squatter colonies and factories – both licensed and unlicensed – situated on river reserves.
He also said that to ensure that environmental criminals are slapped with the appropriate penalty, the environmental forensic approach needs to be further strengthened.
"The act of dragging offenders to court should be a clear message to all that the authorities are serious," he added.
Translated by Rema Nambiar
BERNAMA