KUALA LUMPUR, Nov 18 -- The string of successes chalked up by the Harimau Malaya squad in several matches prior to this has clearly boosted the spirit of its chief coach, Tan Cheng Hoe who is hunting for a positive outcome over Indonesia at the 2022 World Cup/2023 Asian Cup qualifying round at the National Stadium in Bukit Jalil, tomorrow night.
The 51-year-old coach conceded that a win over the Garuda squad would be a most meaningful ending for him this season, but he was still vigilant at the threat posed by the opposition team following four consecutive losses at the current qualifying campaign.
''Tomorrow's match is our last this year, and we want to get a positive result. Despite having beaten Indonesia 3-2 at an action prior to this (away match), the match tomorrow will be different because Indonesia will be lined by several new faces and coach,'' he told a pre-match media conference here today.
For the record, Malaysia shocked the 116th world ranking team, Tajikistan 1-0 at a friendly action on Nov 9, before beating Thailand 2-1 at the National Stadium in Bukit Jalil, five days later.
In the meantime, Cheng Hoe regarded the influx of local supporters who were expected to fill the venue tomorrow night, would give additional tonic to the players in giving their best performance on their own turf after trouncing Thailand at the qualifying round at the same venue.
Asked on the absence of two pillars, namely, striker, Muhammad Syafiq Ahmad and right back, Matthew Davies who missed the action against Thailand, Cheng Hoe was confident the existing line-up could shoulder the task.
Muhammad Syafiq and Matthew were suspended for one match after collecting two yellow cards at two qualifying rounds against Vietnam and Thailand prior to this.
Sharing the same view was national squad midfielder, Shahrul Mohd Saad who revealed his team mates in the defensive position had started to become compatible at the action against Thailand, and was confident it could be conjured once again when they face Indonesia tomorrow.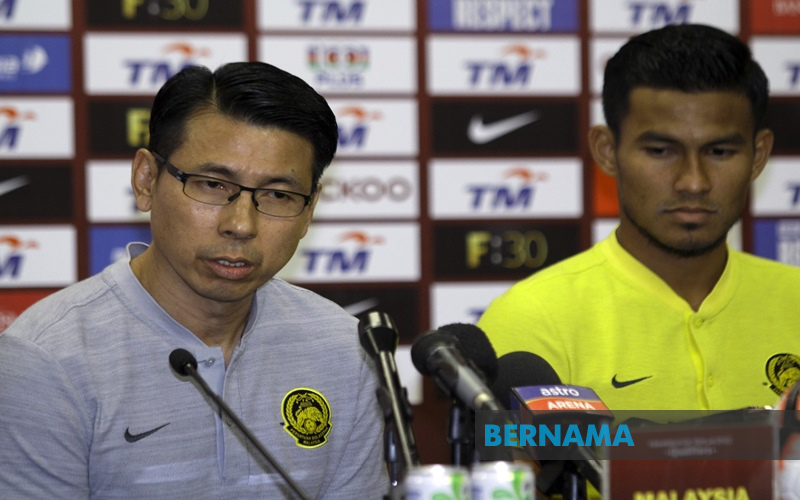 ''Although, we succeeded in getting goals in several matches prior to this, but what I told my team mates is to prevent our goal from being penetrated. I hope in the match tomorrow, not only the defenders, but also all players, will be more focused,'' said the Perak team captain.
Malaysia is now in fourth place in Group G with six points while Indonesia failed to collect any point after four matches.
-- BERNAMA