By Sri Wazni Asahar
BESUT (Bernama ) -- For five underprivileged hearing-impaired children here, visiting Pulau Perhentian was a wish that became a reality but the chance to go scuba-diving was probably beyond their wildest dream.
Muhammad Arif Aiman Zainuddin, Mohammad Syamim Haikal Mustafa, Ahmad Dzul Syahmi Ahmad Dzulkarnain, Muhamad Shahmi Azri Mohd Shahir and Mohamad Amal Mukhriz Mohamad, aged 10 to 12, of Sekolah Kebangsaan Pendidikan Khas Besut -- a special education school -- have Mimpi Perhentian Resort and Diveheart Malaysia to thank for enabling them to get the opportunity to swim with the fishes and enjoy the beauty of the underwater world.
Diveheart Malaysia is the Malaysian edition of Diveheart, a Chicago, US-based non-profit organisation that assists children and people with disabilities to involve themselves in scuba-diving activities.
The recent programme for the special children, who were accompanied by four teachers, was held in collaboration with the Besut District Council.
The group took a speedboat from the jetty at Kuala Besut to get to Pulau Perhentian, situated off the coast of Terengganu, where the excited children were received by Diveheart Malaysia ambassador and founder of Kids Scuba Dive Centre Syed Abdul Rahman Syed Hassan.
NOT MUCH EXPOSURE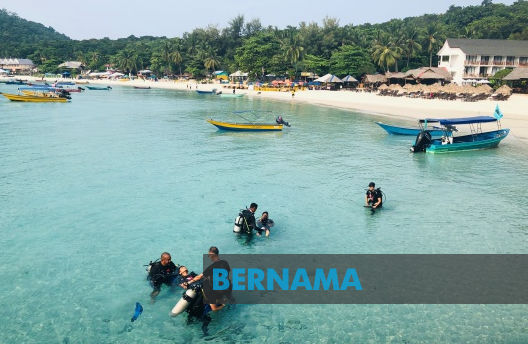 During the official welcoming ceremony, Besut District Council president Ahmad Azizi Zulkifli said the scuba-diving programme for the special children was praiseworthy as the exposure would give them an idea of what they could pursue once they have grown up.
"When we are in the water, we are all the same," he said, adding that he hoped more individuals and corporations would come forward to organise similar programmes for underprivileged children in Besut.
He said the scuba-diving programme can also inspire youths to think positively, be ambitious and believe in themselves, in line with Diveheart's motto, 'Imagine the possibilities'.
SK Pendidikan Khas Besut senior assistant head 1 Malisa Hussin told Bernama Radio that the programme was something that the school has been eagerly anticipating.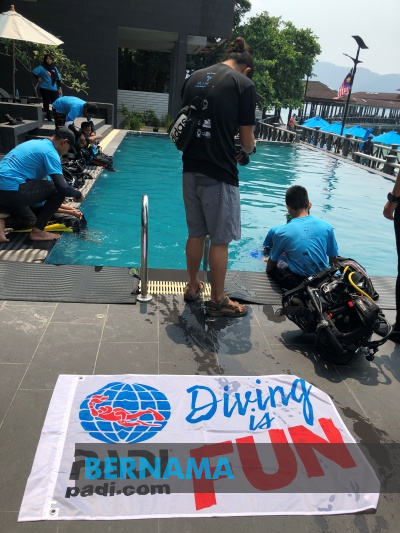 She said this is because the school pupils, who have disabilities, hardly get such exposure, especially in activities like scuba-diving.
"I noticed how excited the children were to step foot on Pulau Perhentian for the first time in their lives and to experience scuba-diving and even get a certificate. They feel they are being recognised," she said.
DIVEHEART MALAYSIA
Meanwhile, Syed Abdul Rahman said this was the first time a corporate company in Malaysia (Mimpi Perhentian Resort owner) had organised a scuba-diving programme for children with disabilities.
"I hope it will inspire others to provide this special community with similar opportunities," he said, adding that such collaborations would help children with special needs in realising their hopes of a better future.
Syed Abdul Rahman said Diveheart Malaysia and his organisation Kids Scuba Dive Centre have been actively involved in training people with disabilities since 2015. So far they have trained more than 30 of them in scuba-diving.
Diveheart Malaysia volunteers and doctors from Universiti Hospital Medical Centre in Kuala Lumpur also conduct monthly scuba-diving training sessions for the hospital's patients with paraplegic spinal cord injuries.
Translated by Rema Nambiar
-- BERNAMA