NILAI, Aug 13 (Bernama) -- Police believe that the body of a fair skinned female found near The Dusun Resort , Pantai in Seremban at midday today is that of Irish teenager Nora Anne Quoirin, 15, who was reported missing on Aug 4.
Deputy Inspector-General of Police Datuk Mazlan Mansor at a press conference at the Pantai police station this evening, said, however, confirmation could only be made after the post-mortem report from the Tuanku Jaafar Hospital ((HTJ) was obtained.
"Her family is heading to HTJ for identification purposes," he said.
He said the body was found by a team of volunteer hikers who had joined the search and rescue (SAR) operation, at 1.57 pm nearby a small stream located some 2.5 kilometres from the resort.
The body was brought out from the location in a helicopter and flown to HTJ.
Mazlan said the body was found without any clothes on (naked), and was reluctant to comment whether there any injuries on the body, insisting that there is a need to wait for the post-mortem report.
Asked by reporters if the area where the body was found had been covered before this, Mazlan said it had been part of the search area.
"We had covered the area ... two kilometres, four kilometres and six kilometres (radius from the resort) and then turned back ... we covered the area on and off."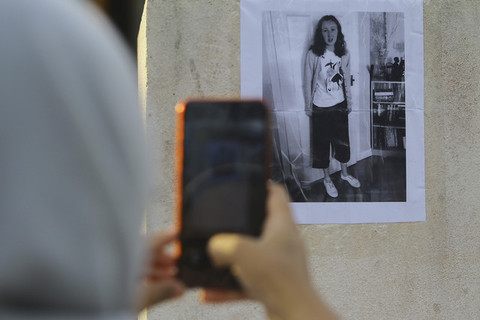 Asked on possibility of the case being classified as murder, Mazlan said it was still being investigated as a "missing persons" case.
Mazlan said developments on the case would be announced by Negeri Sembilan police chief Datuk Mohamad Mat Yusop.
Earlier, Mazlan had gone to the location where the body was found together with Nora Anne's family.
Nora Anne's family found her missing from her room at The Dusun resort at 8 am on Aug 4. The family had checked in a day earlier for a two-week holiday in the country.
-- BERNAMA