MELAKA, June 13 (Bernama) – A love for durians has led Khairul Azlan Rosli, 29, to carry on his grandfather's legacy as a durian trader in Bukit Katil.
"Every durian season, I will procure a large quantity of fruit, and whether they sell-out or not doesn't matter. What's more important for myself and the customers is the pleasing sight of a lot of durians," he told Bernama.
The fruit seller doesn't worry about promoting the 'king of fruits' either because it practically sells itself with regular customers trusting they will be charged a fair price.
"Making a small profit is good enough because customer loyalty is more rewarding," he said, while opening up about his grandfather, Samad Tahar -- also known as Pak Harun to locals -- who started this fruit business he has been left, about 30 years ago.
Aside from sourcing from Melaka, to satisfy demand, the business also gets its supply of durians from Tangkak and Segamat in Johor.
Khairul said that the I0I, D2 and D13 are among the top-selling fruits currently because they are tastier and have flesh that is thick and a nice colour.
Yap Oh Cheng, 42, is also helming a family fruit business started by his late father, Yap Chip Hook, in Duyong.
"I've loved durians since I was a boy and was always excited to help dad with his business all the time durian season came round," he said, revealing he was 13 years old when he got involved in the business.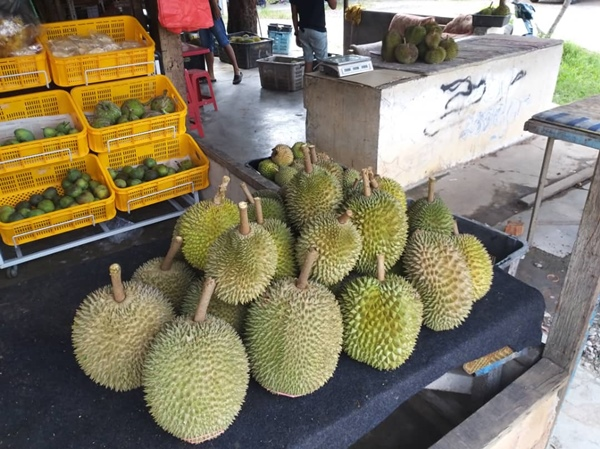 He said customers will be happy to know that the durian season this time is going to be longer – three or four months – and "I reckon the price will be less come July due to a second crop of fruit".
He said that in staying faithful to the taste of Melaka durian, he goes for fruit from Tiang Dua and Bemban.
-- BERNAMA