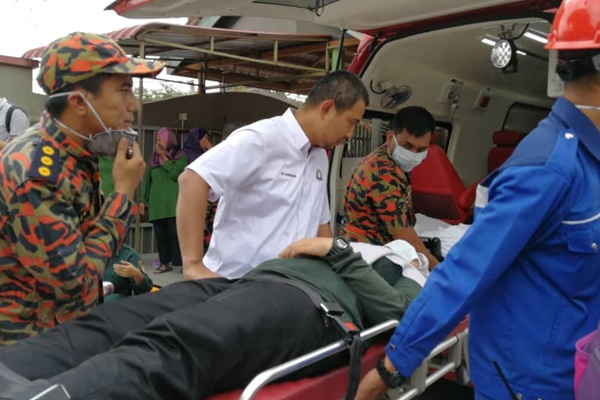 JOHOR BAHRU, March 11 (Bernama) -- Two schools in Pasir Gudang were ordered to be closed for the second time in five days after several students complained again of breathing difficulty due to what is believed to be inhalation of toxic chemical fumes.

Sekolah Kebangsaan (SK) Taman Pasir Putih and Sekolah Menengah Kebangsaan (SMK) Pasir Putih had reopened today after they were ordered to be closed last Thursday when students fainted, vomited and suffered breathing difficulty following the inhalation of methane fumes from chemicals dumped into Sungai Kim Kim near the schools.

Johor Health, Environment and Agriculture Committee chairman Dr Sahruddin Jamal said the schools would remain closed until a decision is made by the Johor Disaster Action Committee.
.....