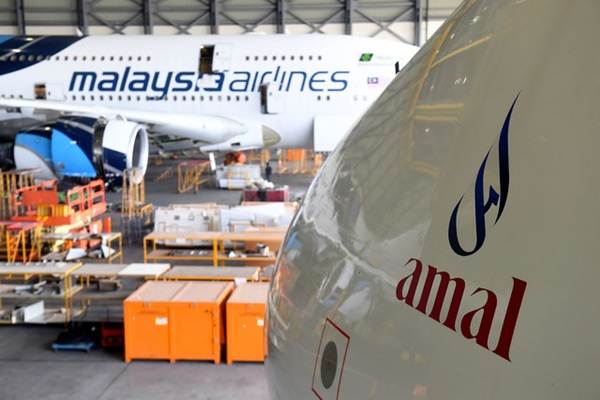 SEPANG, Feb 12 (Bernama) -- Amal by Malaysia Airlines, the national carrier's special charter service which caters specifically for haj and umrah pilgrims, is targeting to corner 60 per cent of Malaysia's haj and umrah flight market within one to two years from the current 50 per cent.

Amal Chief Executive Officer Hazman Hilmi Sallahuddin said the company was also aiming for a 10 per cent market share in Indonesia and to fly about 13,000 pilgrims from Thailand within the same time frame.

"Our aspiration is to become the haj and umrah carrier of choice to connect Muslims, especially those from Malaysia, Indonesia and Thailand," he told reporters after the official launch of Amal by Economic Affairs Minister Datuk Seri Mohamed Azmin here today.
.....