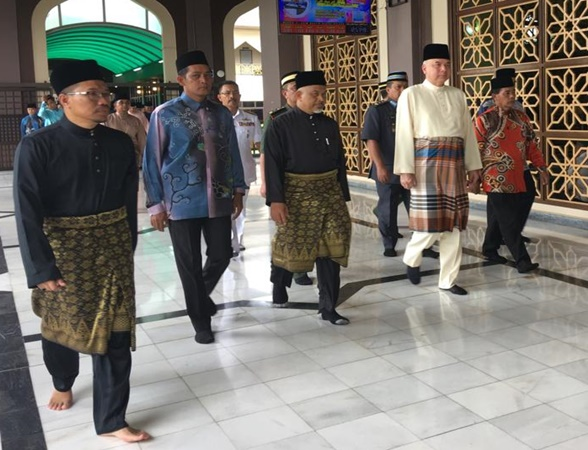 MELAKA, Dec 7 (Bernama) -- Deputy Yang di-Pertuan Agong Sultan Nazrin Muizzuddin Shah today performed Friday prayer with a 5000-strong congregation at the Al-Azim Mosque, Bukit Palah here.
Sultan Nazrin arrived at the mosque at about 1pm accompanied by Melaka Yang Dipertua Tun Dr Mohd Khalil Yaakob, Chief Minister Adly Zahari and senior government officers.
Chief imam of the mosque Datuk Mohammad Hashim Al-Hafiz led the prayer and delivered the Friday sermon entitled "Danger of Defamation at the End of Time."
In his sermon, Mohammad Hashim called on the people to enhance their spirituality, piety and wellness as well as to take the recent tragic incidents as lessons to be learned.
After the Friday prayer Sultan Nazrin who is also the Sultan of Perak, took some time to mingle with the crowd before leaving the mosque at 2 pm.....