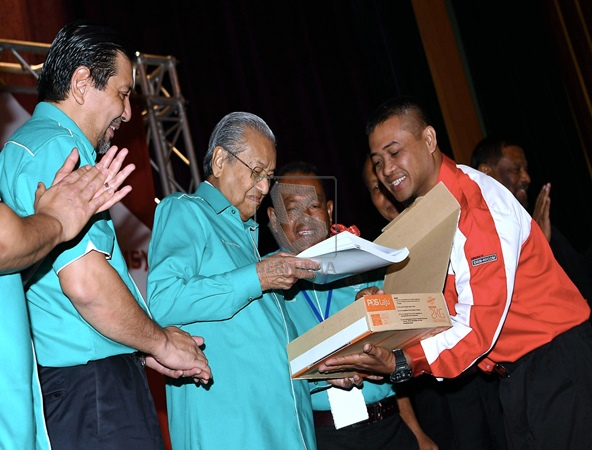 SHAH ALAM, 5 Dis (Bernama) -- Tun Dr Mahathir Mohamad said he will find out why 52 government officers taking up a course to become Administrative and Diplomatic Officers (PTD) were dropped from the programme.
The Prime Minister said the government did not want anyone victimised in its effort to reduce operating expenditure.
"We will look into this," he told reporters after opening the 21st congress of the Union of Pos Malaysia Uniformed Staff (UPUS) here today.
Prior to this, a local English daily had reported that four of the 52 officers, whose employment was on contract basis, had their services terminated while the rest asked to return to their old posts.
Apparently the 52 officers did not make the grade required by the National Institute of Public Administration and Public Service Department. Eighty-six participants took up the post-graduate diploma course.
Only the creme-de-la-creme get to join the Administrative and Diplomatic Corps.
-- BERNAMA