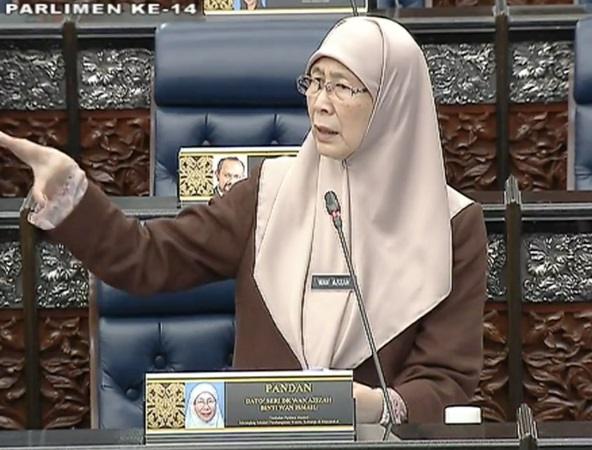 KUALA LUMPUR, Nov 14 (Bernama) -- The proposal to abolish the mandatory death sentence must be studied from all aspects as it is a complex issue, said Deputy Prime Minister Datuk Seri Dr Wan Azizah Wan Ismail.
Dr Wan Azizah who is also Women, Family and Community Development Minister, said the matter had been discussed with Minister in the Prime Minister's Department Datuk Liew Vui Keong in a meeting following the horrific death of baby Zara which shocked the nation last Friday.
She said according to Liew, crimes committed under the influence of drugs continued to increase despite the mandatory death sentence and it does not seem to curb the occurrence of crimes including vicious crimes.
"This is a difficult and complex issue, we have to look into the matter deeply because it involves death by hanging. Yes it was a despicable crime ... but what was the root cause? If it was related to drugs, how are you going to tackle the drug issue... you have to take everything into consideration.
"The mandatory death penalty is not an effective deterrent to drug abuse offences because in prison there are several criminal cases committed under the influence of drugs including child murders," she told reporters at the Parliament lobby, here today.
She said the cabinet had yet to decide on the abolition of the sentence.
Yesterday, Liew said the mandatory death sentence for intentional homicides was among the 32 offences to be considered for repeal.
-- BERNAMA