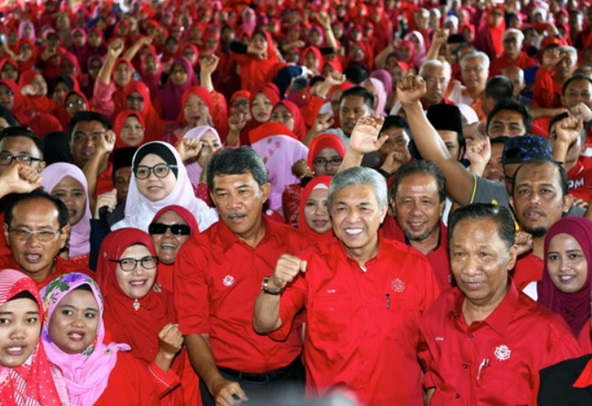 SEREMBAN, Nov 6 (Bernama) — UMNO president Datuk Seri Dr Ahmad Zahid Hamidi today reminded all parties not to disturb the Federal Constitution including the position of Islam and that of Bahasa Melayu (Malay language) as the national language.
Ahmad Zahid also stressed that UMNO strongly opposed Malaysia's ratification of the International Convention on the Elimination of All Forms of Racial Discrimination (ICERD).
"Do not disturb what is in the constitution, do not disturb the Muslims or equate Islam with the other religions, do not disturb the Malay Rulers, do not disturb Bahasa Melayu as the national language.....