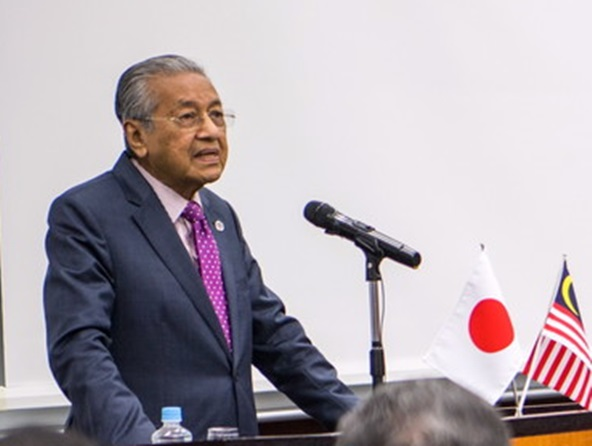 From Kamarul Ariffin Md Yassin
TOKYO, Nov 6 (Bernama) -- Prime Minister Tun Dr Mahathir Mohamad on Tuesday was conferred the "Grand Cordon of the Order of the Paulownia Flowers" by Emperor Akihito of Japan.
The conferment of Japan's highest award follows the huge contributions by the Prime Minister in strengthening bilateral ties.
The conferment ceremony was held at the Imperial Palace here at 9.45am local time (8.45am Malaysian time)
The order is the highest award to be conferred upon foreign statesmen for their contribution towards the bilateral relations between their respective countries and Japan, as well as their contribution to the region.
Dr Mahathir is the third leader from Asia conferred the prestigious award after former Singapore prime Minister the late Lee Kuan Yew and former Indian prime minister Manmohan Singh.
He is on a three-day working visit to Japan since Monday.
Meanwhile, Japanese Prime Minister Shinzo Abe said the conferment of the country's highest award is because of Dr Mahathir's various services for over many years in advancing relationship between the two countries.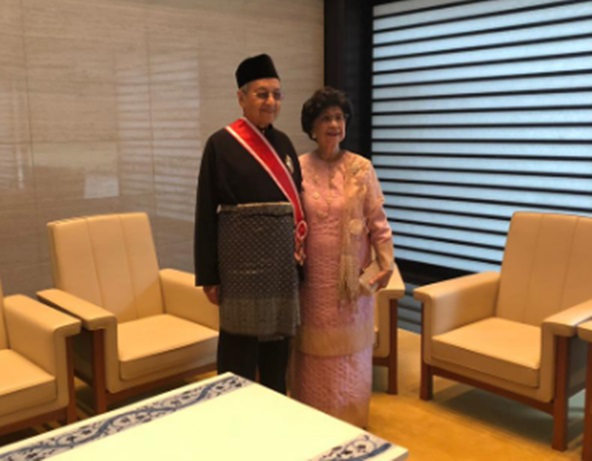 "Prime Minister Mahathir, please accept my warmest congratulation on the conferment of the "Grand Cordon of the Order of the Paulownia Flowers". Under the Look East Policy put forward by the Prime Minister who is a long time friend of Japan and (had) visited Japan more than 100 times, students and trainees in excess of 60,000 have come to Japan for the last 36 years," he said in his joint press conference with Dr Mahathir.
Dr Mahathir said he felt greatly honoured to be awarded the highest award by the emperor and Japanese government this morning.
-- BERNAMA