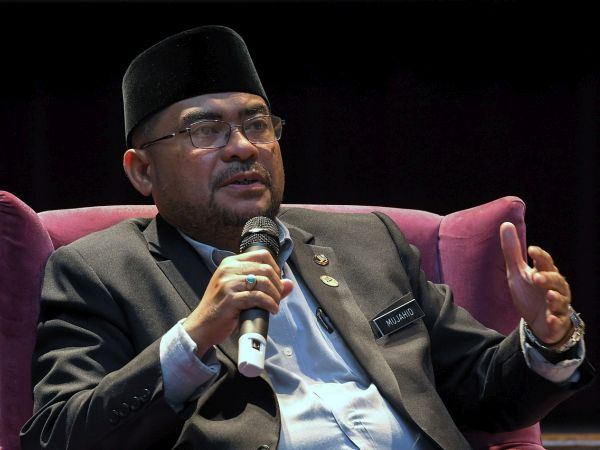 KUALA LUMPUR, Oct 23 (Bernama) -- The government has published a e-book "Panduan Hijrah Diri" (Guide for Self Migration) for the Lesbian, Gay, Bisexual and Transgender (LGBT) people to return to the right path, said Minister in the Prime Minister's Department Datuk Seri Dr Mujahid Yusof Rawa.
He said the e-book could be downloaded through the Google Play Store application.
"The book 'Hadith Sahih Mengenai Perlakuan LGBT' and leaflets on 'Understanding LGBT from the perspective of a Muslim' can also be downloaded," he said in response to a question by Datuk Seri Dr Ahmad Zahid Hamidi (BN-Bagan Datuk) of efforts by the government to tackle the LGBT issue in the Dewan Rakyat today.....