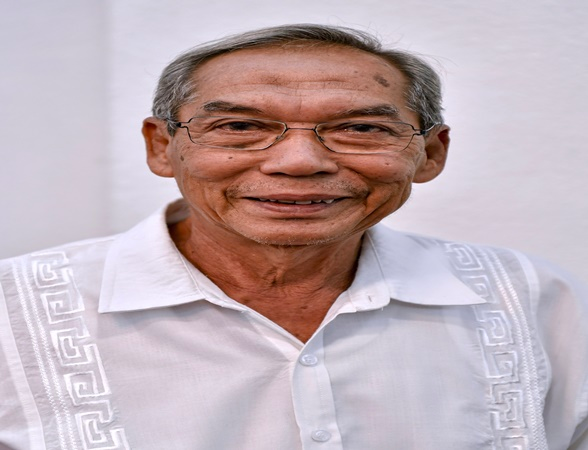 Committee chairman Tan Sri Abdul Rashid Abdul Rahman
PORT DICKSON, Oct 12 (Bernama) -- The Election Reforms Committee (ERC) feels that several matters that occurred in the Port Dickson by-election campaign involving Pakatan Harapan (PH) candidate Datuk Seri Anwar Ibrahim should not have happened.
Committee chairman Tan Sri Abdul Rashid Abdul Rahman said among the matters were free meals, ministers campaigning by making promises and the presence of Datuk Seri Dr Wan Azizah Wan Ismail who introduced herself as the deputy prime minister.
"There were two ministers who came here to campaign and making promises which should not have occurred. They should only make the announcement or promise outside campaigning hours.
"Then, there were free meals provided by non-governmental organisations or corporate bodies which organised the functions on behalf of the candidates, that is not allowed and is an offence under the election regulations," he said at a media conference, here.
Abdul Rashid. who was also a former head of the Election Commission (EC), described the action of PKR president Dr Wan Azizah campaigning for Anwar, who is also her husband, by introducing herself as the deputy prime minister at the event that she attended as something that was inappropriate.
Apart from these things, generally he saw the by-election campaign which would end midnight tonight as proceeding smoothly with only minor issues occurring unintentionally.
He explained that the ERC had sent 11 observers to monitor the proceedings of the Port Dickson by-election and found that the EC was facing obstacles in carrying out its job smoothly.
"The EC does not have the power to investigate on its own several alleged violations of the election regulations such as the misuse of government facilities and the giving of gifts to voters and so on," he added.
Meanwhile, Abdul Rashid also agreed that a new regulation be drafted to avoid resignations by Members of Parliament without reasonable cause.
Abdul Rashid, who is also vice-president of Parti Pribumi Bersatu Malaysia (PPBM) was once the EC secretary from 1979 until 1995, EC deputy chairman from 1997 until 2000 and EC chairman from 2000 until 2008.
The government announced the establishment of the ERC on August 16 to review the election system and regulations in the country.
-- BERNAMA