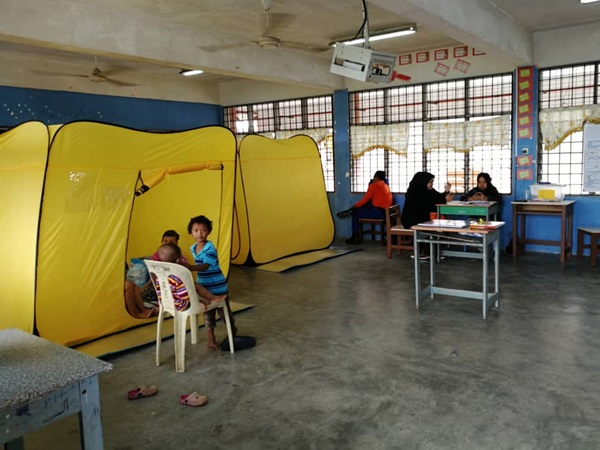 MELAKA, Oct 12 (Bernama) -- The number of flood evacuees in the Jasin and Alor Gajah districts rose to 141 at 6 pm from 135 at 2.30 pm.
Melaka Civil Defence Force director Lt Col (PA) Effendy Ali said the number of evacuees at Sekolah Kebangsaan (SK) Parit Penghulu, Jasin, rose from 20 people from four families to 26 people from five families.
He said the number of evacuees at the other relief centres in Jasin remained unchanged: SK Tehel – 73 people from 16 families and Sekolah Menengah Kebangsaan Seri Bemban – 29 people from six families.
In Alor Gajah, 13 people from four families were at the Kampung Seri Jeram community hall, said Effendy, who is also the head of the secretariat of the Melaka Disaster Management Committee.
He said the sky was overcast in Melaka and moderate to heavy rain continued to fall in several areas.
-- BERNAMA