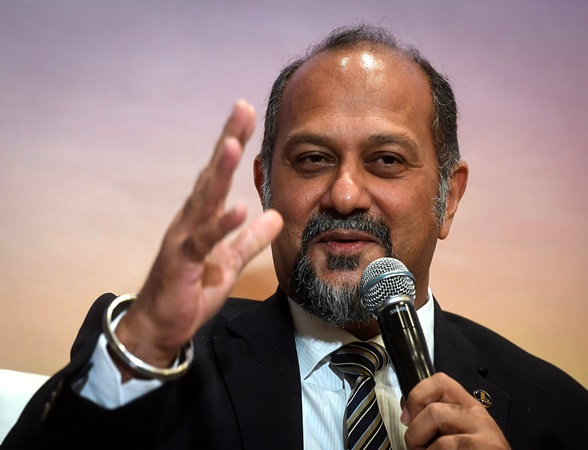 Communications and Multimedia Minister Gobind Singh Deo.
KUALA LUMPUR, Oct 12 (Bernama) -- The new board of the National Film Development Corporation Malaysia (Finas) will consist of experienced people from all sections of the film industry, said Communications and Multimedia Minister Gobind Singh Deo.
He said the new line-up would also involve people from the finance and management areas who understand the current problems and challenges ahead.
"There is much to do. Hoping to announce the new line-up in the next few days," he said in his Twitter account today.
Gobind Singh has been reported to have said that Finas needs a complete overhaul to ensure better management of its funds and that internal changes are needed for this.
He said this in a response to a tweet by a user known as '@iestatiptra' who asked the minister to "get good people with good ideas and no personal motives" (sic).
Gobind Singh also said that the ministry must ensure transparency and accountability in the management of Finas so that everyone has an opportunity to succeed.
He said he believed that Malaysia has the talent in the film industry and expressed confidence that they can compete on a global platform in this industry.
"With the right team in place, we can achieve these objectives," he responded to a tweet by '@tunkumona'.
"You need people who love films, global thinking, visionary and most importantly no hidden agendas, to be the board of directors of Finas," (sic) the user tweeted.
-- BERNAMA