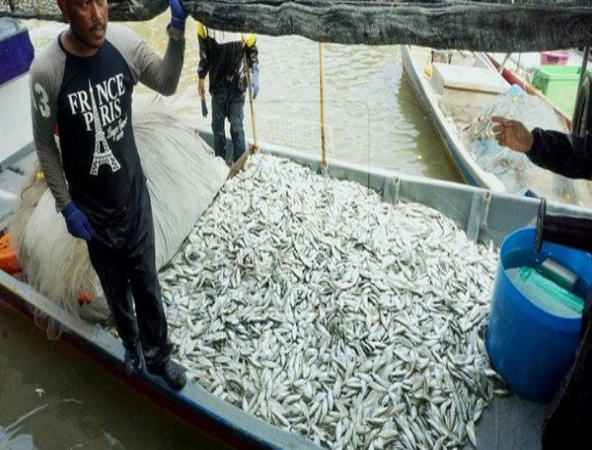 ALOR SETAR, Oct 11 (Bernama) -- The high tide phenomenon, including heavy rain that hit several states including Kedah, has caused shortage of supply of seafood in the market, contributing to a hike in prices of seafood products.
Kuala Kedah Fishermen Association chairman Abdul Hamid Bahari said prices of seafood including fish and squid experienced a sharp increase due to shortage of supply.
"The number of fishermen who go down to the sea is uncertain due to the frequent rainy weather and turbulent seas.
"When the number of fishermen dropped slightly then the catch is also reduced and therefore there are some items that go up in price, such as ikan kembung or Indian mackerel sold between RM12 to RM15 per kg now while previously it can be bought for RM5 per kg," he said when contacted by Bernama today.
He said the prices of squid and shrimp had also increased between RM5 and RM6 per kg depending on the size, compared to RM4 per kg previously.....