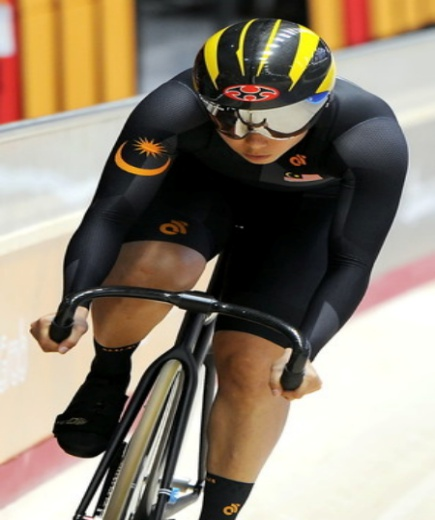 NILAI, Oct 11 (Bernama) – Despite being seen as approaching a fall in her performance, national track cycling queen, Fatehah Mustapa refused to fly the 'white flag' and put a stop to her career.
On the other hand, the 29-year-old Terengganu-born rider was optimistic that with focus and hard training she would be able to return to her best level and realise her dream of contributing a medal to the country at the 2020 Tokyo Olympics.
"For me, my time is not over. I am still in the middle (between the beginning and the end of my career) and have not yet achieved my ultimate goal. There are still a few months for me to practice and go back to the best level as before.
"My main mission is to bring home a medal from Tokyo and what is most important today is to qualify for the Olympics. Then we will begin to think of ways to be in the podium position in Tokyo, "she said when met by Bernama at the 2018 Southeast Asian Track GP Championship at the National Velodrome, Nilai here today.
The winner of the gold medals at the keirin event at the 2012 Asian Championship and sprint (2013) said it was not easy to qualify for the 2020 Olympics as there were changes in the qualifying conditions this time, but she was prepared to face every challenge.....