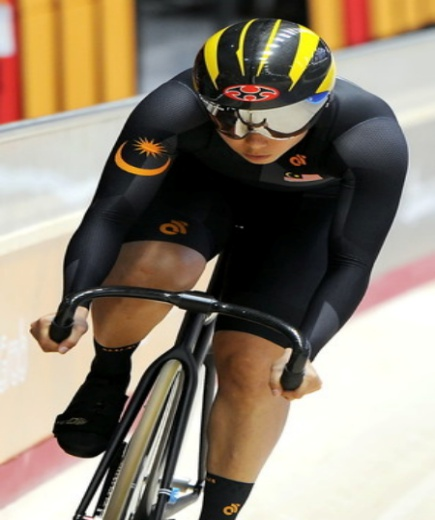 NILAI, Oct 11 (Bernama) – Despite being seen as approaching a fall in her performance, national track cycling queen, Fatehah Mustapa refused to fly the 'white flag' and put a stop to her career.
On the other hand, the 29-year-old Terengganu-born rider was optimistic that with focus and hard training she would be able to return to her best level and realise her dream of contributing a medal to the country at the 2020 Tokyo Olympics.
"For me, my time is not over. I am still in the middle (between the beginning and the end of my career) and have not yet achieved my ultimate goal. There are still a few months for me to practice and go back to the best level as before.....