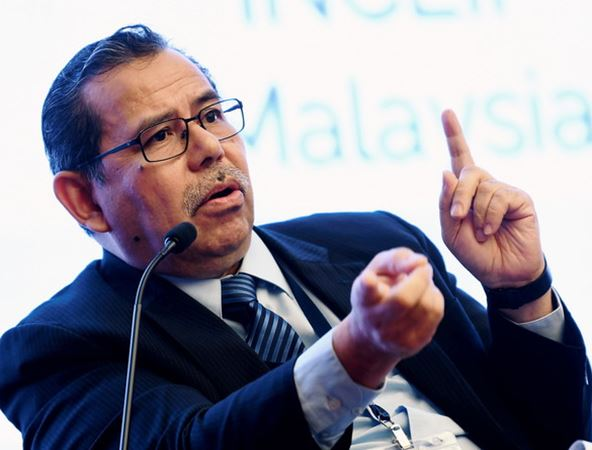 By Sharifah Pirdaus Syed Ali & Harizah Hanim Mohamed
KUALA LUMPUR, Oct 6 (Bernama) -- The use of elements of Islamic social finance such as sadaqah (charitable acts) and waqaf (endowment) as new funding options for riskier assets such as Islamic business startups need to be strengthened and formalised.
Prof Datuk Dr Mohd Azmi Omar, President and Chief Executive Officer at International Centre for Education in Islamic Finance (INCEIF) said even though Malaysia's Islamic finance environment was vibrant, it needed to look into another segment, namely Islamic social finance.
With the zakat (tithe) collection globally reaching US$500 billion per annum, this Islamic philanthropy has been proposed by some to be used to fund riskier assets such as Islamic business startups.
Commenting on the suggestion, Azmi said this was questionable as it did not meet the eligibility criteria of eight categories of asnaf (deserving recipients) according to Islamic tenets.
They are the poor, the needy, zakat administrators, Muslim converts, slaves and captives, debt ridden individuals, those sacrificing in the cause of Islam, and the wayfarers.
"If the financial aid does not fit the eight criteria of deserving recipients, zakat cannot be disbursed (to fund riskier assets). Islamic social finance is a broad (sector) and there are other components that could be used.
"I would suggest the use of sadaqah, infaq (a religious-based circumstantial, voluntary, or social obligations) or waqaf for the purpose," he told Bernama on the sidelines of the Global Islamic Finance Forum 2018 here.
The idea of using these funds has been tossed about in Malaysia, while in some countries, there have been categorised under the fourth sector and their management are undertaken by an institution.
"For instance, in Turkey, there were hospitals, schools and other (facilities) funded by these funds. As for Malaysia, we are still at the infancy level and we have just started working on corporate waqaf, that's it," he said.
On another note, he said there was a need to embrace new technology such as blockchain into Islamic social finance practice to address the issue of trust, including in the payments and distribution of zakat.
-- BERNAMA