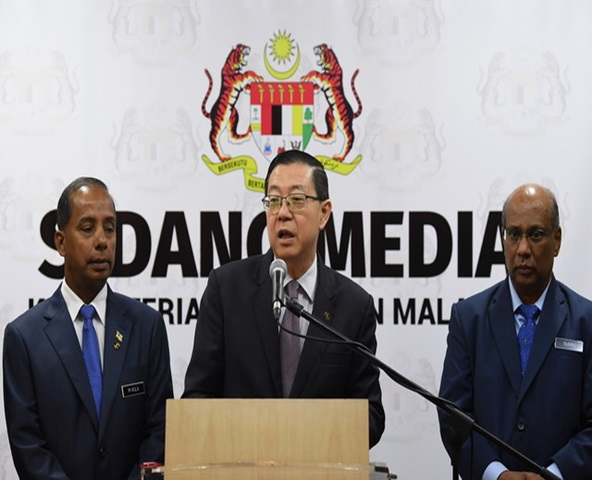 PUTRAJAYA, Sept 25 (Bernama) – The government has decided to retain the previous levy payment structure for foreign workers, with employers bearing the full cost.
Finance Minister Lim Guan Eng said the decision was made following complaints from foreign workers and trade unions which, according to a report in a Chinese-language newspaper today, said they could not afford to pay their share of the levy.
Yesterday, Lim had said the government agreed to let employers pay only 20 per cent of the annual RM10,000 levy for each foreign worker, while the foreign workers themselves would bear the remaining 80 per cent.
"This annual levy of RM10,000 is applicable only for foreign workers who have worked in Malaysia for more than 10 years and are allowed to extend their permit for a maximum of three years.
"However, they (the foreign workers) complained they could not pay their portion amounting to RM8,000 so the government has decided to revert to the original levy structure whereby the RM10,000 payment is borne fully by the employer," he told a media conference here today.
Hence, Lim said, for employers with foreign workers who had served for more than 10 years and now wanted to continue working here, they could start paying the annual levy of RM10,000 from Oct 1.
"If the employers do not want to pay the RM10,000, they can first send the foreign workers home and then reemploy them as new workers. So the levy that needs to be paid is only RM1,850," he added.
The Cabinet had on Aug 29 agreed to give leniency for employers to retain, for a maximum of three years, their skilled foreign workers holding the Temporary Employment Visit Pass (PKLS) for the past 10 years.
On a separate development relating to 1Malaysia Development Bhd (1MDB), Lim said the assets monetisation from 1MDB would go into a consolidated fund and then channelled to a related trust account.
"Any funds that are derived from the disposal of these assets will definitely need to go into this consolidated fund. But we need to verify that they belongs to 1MDB," he added.
Asked which assets the government was eyeing to dispose of, he said: "Although we know which (assets), I think it is appropriate for the Attorney General to answer as he is handling it."
-- BERNAMA