PUTRAJAYA, Sept 21 (Bernama) -- The government has agreed to draft a Public Services Act to improve promotion process for officers in the senior management group, Prime Minister Tun Dr Mahathir Mohamad said today.
He said a new mechanism would be determined to come up with a promotion process that was transparent and of integrity to reduce the dissatisfaction of all quarters.
Although the promotion of officers was determined by ministers, it could not be executed on a personal basis, he said at a press conference after chairing a meeting of the Special Cabinet Committee on Anti-Corruption at Perdana Putra here.
Dr Mahathir said that even if there was an agreement or a protest, the minister must give reasons.
"It is not a case of dislike for this person or that. If there is an inappropriate case, the reasons must be given," he said.
Dr Mahathir also said that the meeting agreed that there would no longer be political appointments in the case of heads of Malaysian overseas missions, such as ambassadors and high commissioners.
Only officers in the public service could be appointed to these posts, he added.
"People who are retired and all that were given rewards to become ambassadors. We will not allow that.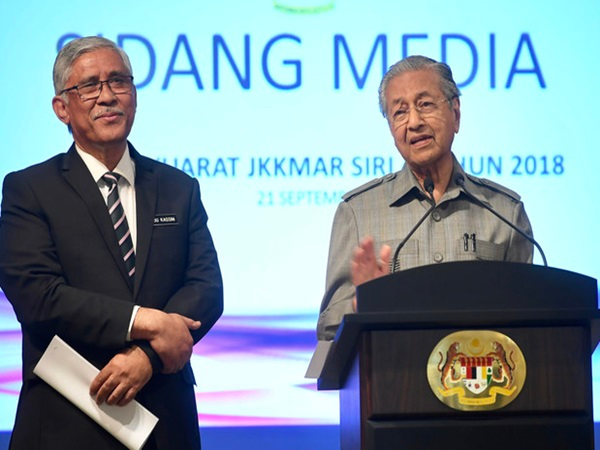 "This is a strong action against ourselves because, of course, many members of the government party would like to enjoy life as a diplomat," he said.
Dr Mahathir said the political appointees among the heads of Malaysian missions abroad would be recalled.
-- BERNAMA