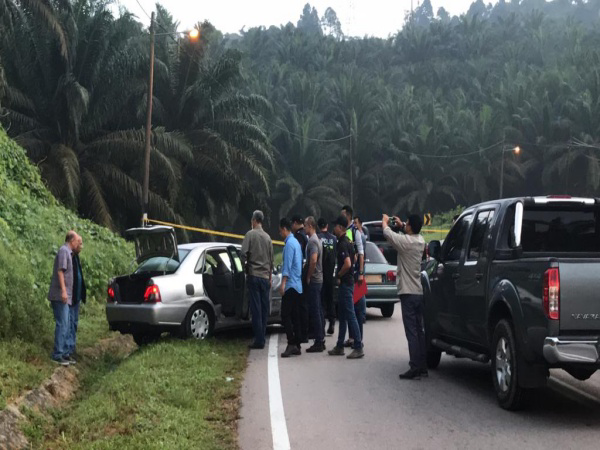 KULAI, Sept 21 (Bernama) -- Two foreigners suspected of committing a spate of robberies in Johor were shot dead by the police in Bukit Batu, Jalan Sedenak here early today.
Johor police deputy chief Datuk Mohd Kamarudin Md Din said in the incident at 4.15 am, the suspects were cruising suspiciously in a car when policemen in a patrol car ordered them to pull over.
Instead, the driver of the car rammed into the police vehicle and tried to sped away before it skidded.
"At that juncture, the men began firing several shots in the direction of the policemen," he told reporters when met at the scene.
Mohd Kamarudin said the police returned fire, killing both of them and seized a revolver, a machete, face mask and gloves.
"We believe we have solved about 15 robbery cases which occurred in Johor, especially in Johor Bahru, Pontian, Kulai and the surrounding areas. The latest case was in Pontian yesterday," he said.
Mohd Kamarudin said the deceased, in their 30s, were believed to have been part of a bigger group, adding that the police were tracking down the remaining members of the group.
Meanwhile, he said about 50 robbery cases reported this year in Johor were linked to foreigners.
-- BERNAMA