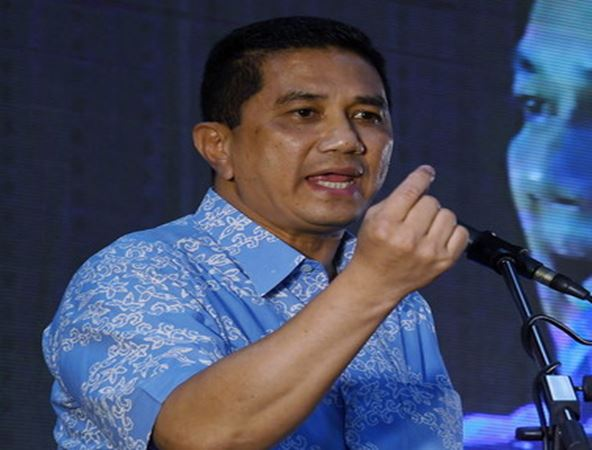 KOTA KINABALU, Sept 14 (Bernama) -- Economic Affairs Minister Datuk Seri Mohamed Azmin Ali said basic infrastructure such as electricity supply, clean water and a road system, including the Pan Borneo Highway project in Sabah, needed to be given urgent attention to ensure the smooth process of the state's development.
He said the three basic infrastructure facilities should be given immediate attention in line with the federal government's commitment to provide equal development to all states, including Sabah and Sarawak.
The big issue that should be given immediate attention in Sabah , he said, was on security as it was directly related with the state's economic development, especially the tourism sector.
"We will look into this as a whole and will continue to work with the Sabah government to ensure the rights of the people of Sabah are protected and the development in the state can be continued for the prosperity of Sabah and its people," said Azmin after visiting the Kota Kinabalu District Police Headquarters project in Kepayan here today.
He had earlier been briefed on Sabah's development by the State Economic Planning Unit before visiting the road upgrading project at the Penampang Bypass.
On the concerns of some quarters that PKR could be tainted by nepotism following the recent developments in the party, especially the return of its de facto leader Datuk Seri Anwar Ibrahim into active politics, Azmin said focus now was to defend the Port Dickson parliamentary seat.
He said the seat was very important in that it not only had to be defended, but the party had to work hard to get a higher vote-majority to continue with the mandate given by the voters in the last general election.
-- BERNAMA