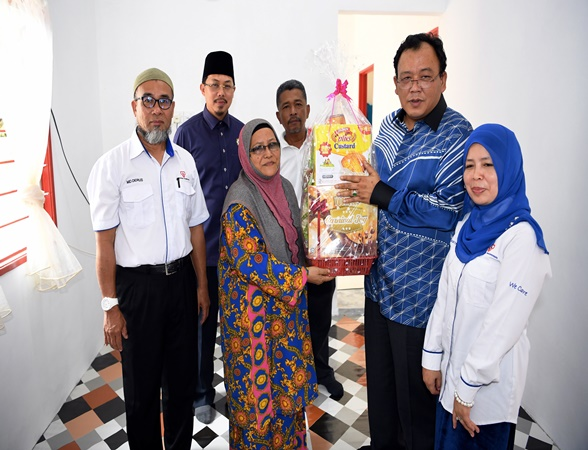 KUALA PILAH, Sept 14 (Bernama) -- The Member of Parliament for Kuala Pilah Eddin Syazlee Shith will request the Tenaga Nasional Berhad (TNB) for the Baiti Jannati houses to be increased in the area.
Eddin Shazli, who is also Deputy Communications and Multimedia Minister, said this was important so that more people who were eligible could enjoy a better life.
"But it is on condition that they have land here. In Negeri Sembilan, it is rare that they don't own land, only it is possible that a plot of land would have many heirs.
"We will provide legal advice and so on so that the process can be implemented and house construction can be carried out," he told reporters after the handing over ceremony for the Baiti Jannati project in Kampung Tapak, here today.
The house was received by Zaiton Arshat, 63, and husband Mohd Ali Achoon, 73.....