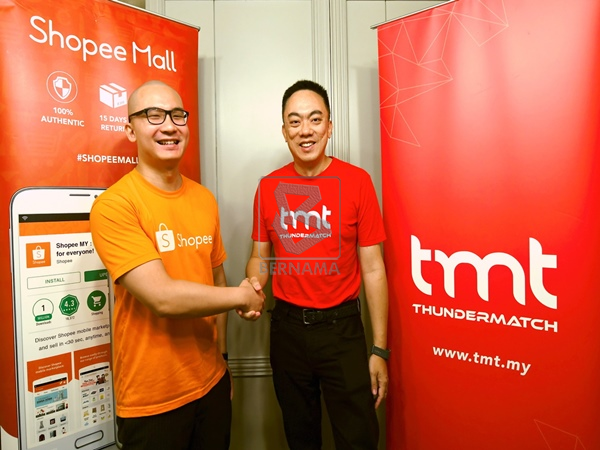 KUALA LUMPUR, Sept 13 (Bernama) -- TMT by Thundermatch has confidence its partnership with Shopee will continue to be fruitful as it has seen its sales revenue grow 10 times more from RM10,000 a day since joining in 2017 to RM100,000 a day now.
"Before switching to Shopee, we sold our products at over 100 branches and also through our website. The revenue was good, but we weren't able to meet the demand of some out of reach customers," said Thunder Match Technology Sdn Bhd managing director, Adrian Yu, to Bernama during an exclusive interview.
TMT is Malaysia's largest information technology (IT) retailer. On the Shopee platform, one will find 3,000 IT products like smartphones, laptops and gadgets.
"Shopee's database of 12 million customers has convinced us of the advantages of staying on. This collaboration also benefits customers through the convenience, value for money and savings it offers," he added.
"All this is in line with our digital transformation and long-term plan which will solidify our position as Malaysia's largest IT retailer, whether online or off."
Shopee category manager, Calvin Teng, said the platform is proud of its association with TMT, adding it continuously supports all its retailers through its marketing expertise which helps spur sales.
Visit
https://shopee.com.my/thundermatch
to see TMT's selection of products and Shopee's promotions. The Shopee app can be downloaded from the Apple App Store and Google Play Store.
-- BERNAMA