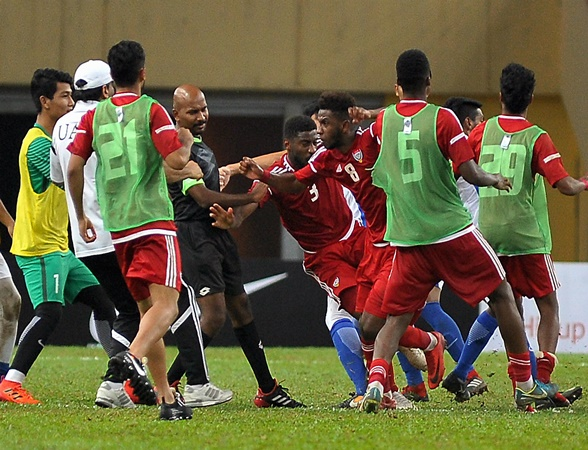 SHAH ALAM, Aug 10 (Bernama) -- A scuffle between the UAE team with national players in an international friendly match tonight was somewhat expected according to Under-23 national squad coach Ong Kim Swee.
He said UAE or any teams from the Middle East would start to create provocation against their opponents when they are trailing in the game.
"UAE are ranked much higher than us (Malaysia), they are not used to be trailing and the provocation was expected," he said in a press conference after the match.
In the incident, several players and members of the coaching team of UAE attacked Malaysian players in the dying minutes of the game.
The incident was believed to have been sparked by several rough tackles by players from both teams and it was later brought under control by security personnel about two minutes later.
In the match, the national team defeated UAE 2-0 with goals by Safawi Rasid and Akhyar Abdul Rashid.....