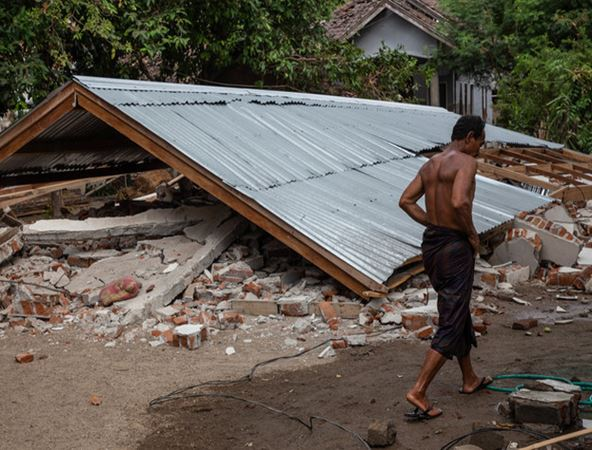 By Mohd Shukri Ishak
JAKARTA, Aug 10 (Bernama) -- The death toll from the earthquake that rocked Lombok Island last Sunday has risen to 321 and is expected to climb further as the search-and-rescue operation continues, according to authorities.
The Indonesian National Disaster Management Agency (BNPB) said the 7.0-magnitude quake, an aftershock, destroyed over 67,000 houses, 468 schools, three hospitals and 10 health centres, 15 mosques and 20 buildings.
"Reports of more deaths are being verified. The damage to property so far is estimated at two trillion rupiah (about RM563 million)," said the head of the BNPB Information Data and Public Relations Centre, Sutopo Purwo Nugroho, in a statement Friday.
He said the operation to help the quake victims was restricted by the numerous aftershocks.
"More than 300 aftershocks of lower magnitude were recorded following the aftershock on Sunday. On Thursday, an aftershock of 6.2 magnitude rocked northern Lombok. The aftershocks are preventing rescuers from distributing food, medicine and other items to certain areas," he said.....