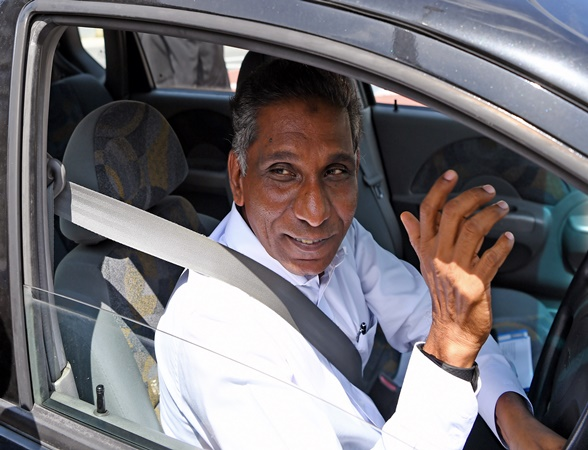 PUTRAJAYA, Aug 10 (Bernama) -- Former Treasury secretary-general Tan Sri Mohd Irwan Serigar Abdullah today lodged reports with the Malaysian Anti-Corruption Commission (MACC) and the police over the alleged loss of RM18 billion meant for the refund of the Goods and Services Tax (GST).
He made a report at the MACC headquarters in the morning and one at the Putrajaya District Police headquarters in the evening.
He was at the MACC headquarters for about two hours from 9.30 am, having driven there himself in a black Chevrolet car.
As he emerged from the building, Mohd Irwan Serigar told reporters that he made a report so as to find out the truth because he felt that the allegation of the missing RM18 billion was unfounded.
"The MACC gave the assurance that it will investigate the matter. The money did not go missing. It had been placed in the Consolidated Fund," he said, reiterating what he had said yesterday.....