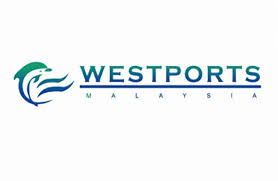 By Harizah Hanim Mohamed
KUALA LUMPUR, Aug 10 (Bernama) -- The second phase of revision in Port Klang's tariffs is crucial to its future growth and the financial viability of the proposed Westports' container terminal expansion as the latter has always been a supply-expansion-driven container port, said Westports Holdings Bhd.
The port operator was responding to the Ministry of Transport's announcement today on the deferment of the tariff revision to March 1 next year from Sept 1 this year.
In a filing with Bursa Malaysia today, the port operator said it received a letter from the Port Klang Authority yesterday that the implementation would take effect on March 1, 2019, instead of the date scheduled earlier.
Meanwhile, Westports Chief Executive Officer Datuk Ruben Emir Gnanalingam Abdullah said Westports had productive dialogue sessions with the new minister of a related ministry and respected the new government's decision to defer the Phase 2 implementation of the new tariffs to a new date.
"The minister now understands the need for the tariff revision and is appreciative that Westports has succeeded in transforming Port Klang into one of the top global ports.....