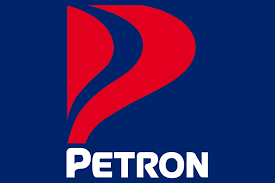 KUALA LUMPUR, Aug 8 (BERNAMA) – Over 800 students of UTM School of Professional and Continuing Education (UTMSPACE) participated in a road safety awareness programme organised by Petron Malaysia, here, today.
It was aimed at educating and inculcating in the public good driving habits and important road safety skills, especially among the younger generation.
Petron head of Corporate Safety, Security, Health and Environment, Lokman Hani said studies showed that the main cause of road accidents was the bad attitude of drivers and motorcycle riders.
"Although the number of road accident fatalities has shown a drop from 7,152 in 2016 to 6,740 in 2017, still much needs to be done to reduce road accidents," he said in his speech at the launching of the programme.
He said Petron was targeting youth for this campaign based on statistics released by the Road Safety Department (JKJR) which showed that this group formed the highest number of road accident fatalities
Lokman said Petron was using an interactive approach by holding the 'Amazing Race Game' comprising a road safety quiz, identifying of worn-out tyres, understanding of road safety signs and car park test including a motorcycle manoeuvring challenge as the main campaign activities.
This initiative, he said, was in line with the United Nations Decade of Actions for Road Safety 2011-2020 with the goal of reducing the forecast level of road accident fatalities by 50 per cent by the year 2020.
Meanwhile, JKJR deputy director-general, Datuk Roslan Eusoff said the department was out to promote road safety awareness nationwide and believed that the programme by Petron could encourage the students to follow traffic rules and become more competent and knowledgeable road users.
UTMSPACE is among seven universities selected this year for the road safety campaign. The other universities are Universiti Malaysia Pahang, Universiti Sultan Zainal Abidin Terengganu, Universiti Selangor, Universiti Tun Hussein Onn, Universiti Tenaga Nasional, and Universiti Teknologi Malaysia, Skudai, Johor.
-- BERNAMA