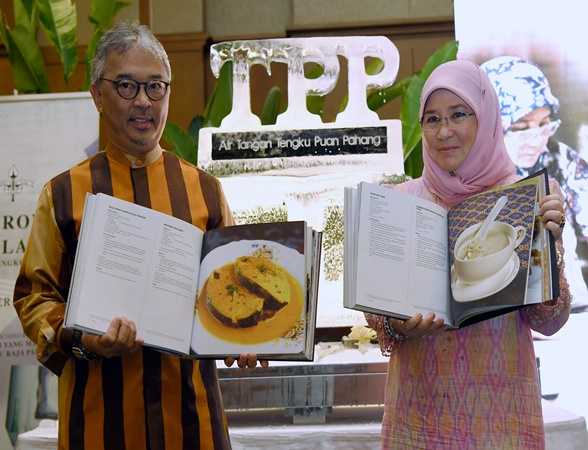 KUALA LUMPUR, Aug 5 (Bernama) -- Tengku Puan of Pahang Tunku Azizah Aminah Maimunah Iskandariah today launched two cookbooks on Pahang traditional dishes and desserts, as part of efforts to raise funds for the Tunku Azizah Fertility Foundation (TAFF).


The books titled 'Air Tangan Tengku Puan Pahang - Masakan Tradisional Pahang' and 'Air Tangan Tengku Puan Pahang- Manisan Tradisional Pahang were launched by the Regent of Pahang Tengku Abdullah Sultan Ahmad Shah.


Published by TAFF and sold at RM380 each, the books contain a compilation of recipes specially documented by Tunku Azizah during her travels around the various districts in Pahang.....