KUCHING, Aug15 (Bernama) -- The Kuching District Police Headquarters today launched the bicycle and motorcycle police patrol unit in efforts to protect tourists along the Kuching Waterfront and nearby hotels.
The launch was officiated by Sarawak Police Commissioner Datuk Amer Awal in conjunction with his first official visit to the Kuching Police Headquarters since he was appointed as the police commissioner on July 17.
"The focus is on Kuching district because of its active tourism activities every day and on weekends.
"The deployment is to show the presence of police at these places and to give confidence to tourists, especially tourists from abroad," he told a media conference after a meeting with senior officers of the Kuching District Headquarters here today.
He said tourists needed not have to worry about their safety as they would be safe under the watchful eyes of the police at these areas.
Meanwhile Amer said the crime index in Kuching district recorded a decline of 20 cases or 14.2 per cent in the first seven months of this year compared to the same period last year.
He said crime cases in Kuching district was still under control and more checks would be carried out on budget hotels to ensure criminals did not use them to cover their criminal activities.
Sarawak police were also preparing for the coming 14th general election in terms of human resources, communications and transportation assets to avoid any problems at the last minute, he added.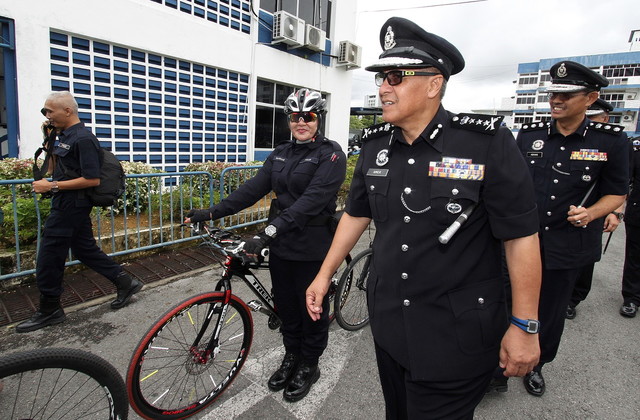 -- BERNAMA