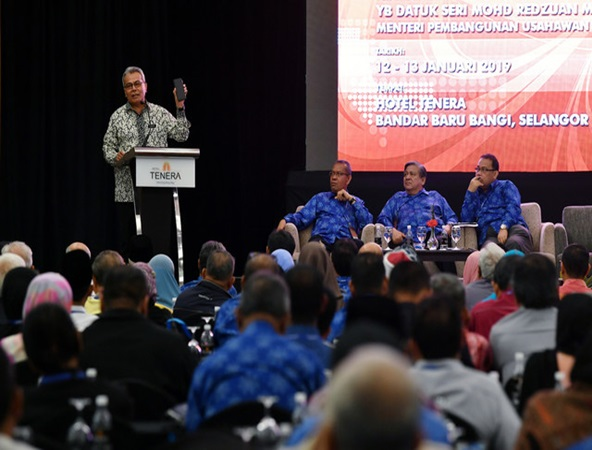 BANGI, Jan 12 (Bernama) -- Entrepreneur Development Minister Datuk Seri Mohd Redzuan Md Yusof says Angkatan Koperasi Kebangsaan Malaysia Berhad (Angkasa) should spread its wings.

This, he said, would be in line with the government's target of increasing revenue from cooperatives to more than RM50 billion next year.

He urged Angkasa, which comprises 14,000 cooperatives and 6.5 million members, to use its strength and venture into sectors which guarantee returns on investment like logistics, plantation and transportation.
.....