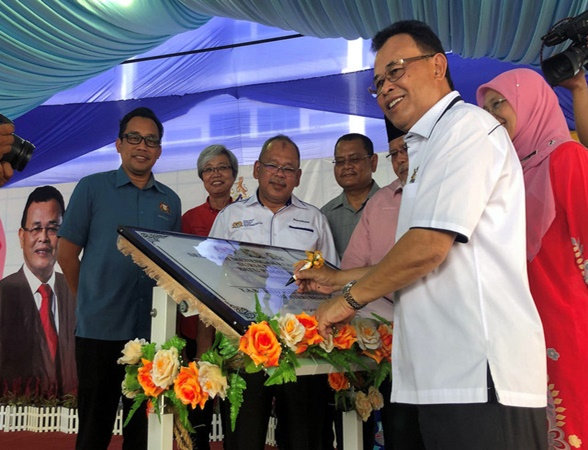 BATU PAHAT, Jan 11 (Bernama) -- Johor Menteri Besar Datuk Osman Sapian has refuted reports from several news portals in Singapore which claimed that he had entered the Singapore waters during his visit to the Malaysian-Singapore maritime border area here on Wednesday.

He said his visit to the area was to see how the Malaysian security forces carried out their duties.

"We, when visiting MV Pedoman, are well aware of the maritime border areas of the two countries...we were sure that we did not enter their (Singapore) area because we respect the laws of both sides.
.....