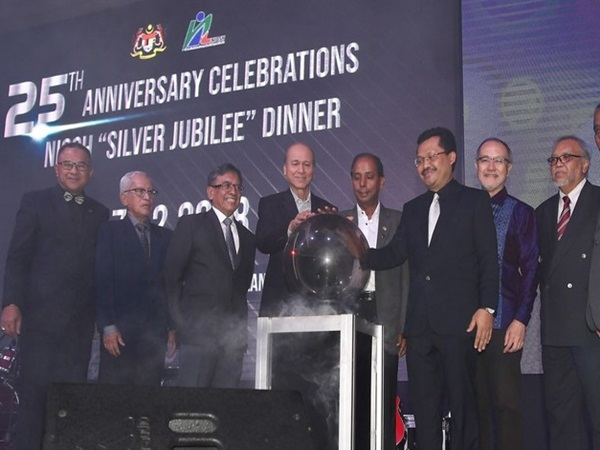 BANGI, Dec 7 (Bernama) -- The National Institute of Occupational Safety and Health (NIOSH) should continue to expand its role and commitment as a government agency that helps improve occupational safety and health (OSH) status in the country, said Human Resource Minister M. Kula Segaran.


Speaking at the NIOSH 25th Anniversary Celebration dinner, here tonight, he said the agency should contribute significantly to the socio-economic progress of the nation and the development of Malaysia's human capital.


"In the new era of Industrial Revolution 4.0 and boundless digital world, we need better strategies and efforts.


"Intensive planning as well as team spirit are important and it is the ministry's hope that NIOSH continues to excel and achieve all its objectives," he said.


Also present at the event were NIOSH Chairman Tan Sri Lee Lam Thye and the Malaysian National News Agency (Bernama) Chairman Datuk Seri Azman Ujang.

Since its establishment in 1992, Kula Segaran said NIOSH had shown a significant progress in terms of infrastructure development in tandem with the growth of various industries such as manufacturing and oil and gas.


"In a way, NIOSH has helped reduced industrial accidents in Malaysia," he said.


Kula Segaran said every year, NIOSH helped train more than 120,000 participants while more than 3,500 workers were also involved in consultancy activities.


He said over 500 information dissemination activities were also being held every year.


In conjunction with the event, NIOSH Chairman also presented appreciation awards to its OSH partners including Bernama. The award was received by Azman.

-- BERNAMA