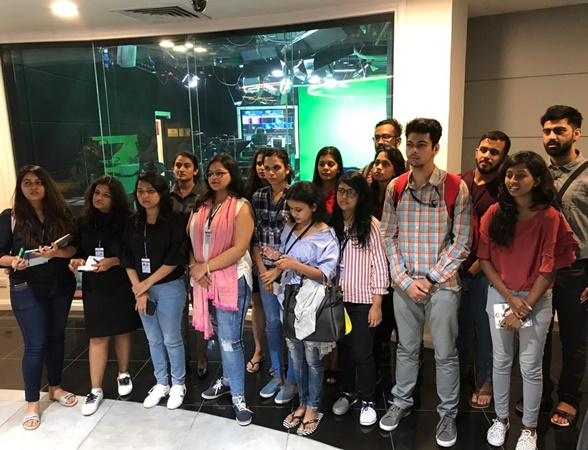 KUALA LUMPUR, Dec 7 (Bernama) -- Thirty-six students and lecturers from Deviprasad Goenka Management College of Media Studies, Mumbai visited the Malaysian National News Agency (Bernama), today.
The group which is on a four-day visit to the country were taken around to see the operations of Bernama Radio 24, Bernama News Channel and the Editorial Department.
Group representative, Assistant Professor Dr Aparna Khare said the visits were part of an international cultural subject where postgraduate media students from the college were introduced to culture from other countries.
"We have taken them (students) to Singapore before we arrived here in Kuala Lumpur, apart from cultural aspects the visits will also emphasize on seeing how the media of Malaysia operate.
"The visit at Bernama was a good exposure as we can see the process of news creating from scratch," she said when met after the visits here at Wisma Bernama.
Apart from Bernama, the group is expected to visit other local media companies and cultural sites in the country.
-- BERNAMA
.
.....