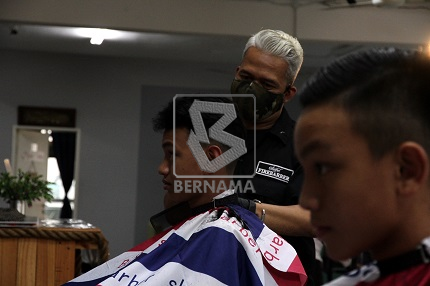 Mohd Saifulizam Mohd Salleh attending to a customer.
By Syaza Syafiqah Sapudin
JOHOR BAHRU (Bernama) -- Mohd Saifulizam Mohd Salleh has been a firefighter for 23 years. However, putting out fires and rescuing victims are not the only things he do for a living.
The 45-year-old is also a skilled barber. In fact, he even has his very own shop. "The Fire Barbershop" was opened in Bandar Baru Uda in May 2017.
He first learned barbering in 1996. It became a passion and skill that he decided to hone to supplement his income as a firefighter.
.....