By Sakini Mohd Said
KUALA LUMPUR (Bernama) – A schoolmate of mine from Penang, Marni Mohd, recently visited Kota Bharu, Kelantan, to shop for gold ornaments as the city is well-known for its jewellery shops that offer a wide range of jewellery in modern and attractive designs.
She made her way to the Siti Khadijah Market, a popular shopping destination, which has a row of five jewellery shops located on the ground floor.
Her hopes of getting herself a gold heart-shaped pendant were dashed as soon as she approached the shops as they were chock-a-block with customers who appear to have forgotten that the Recovery Movement Control Order (RMCO) is still in force.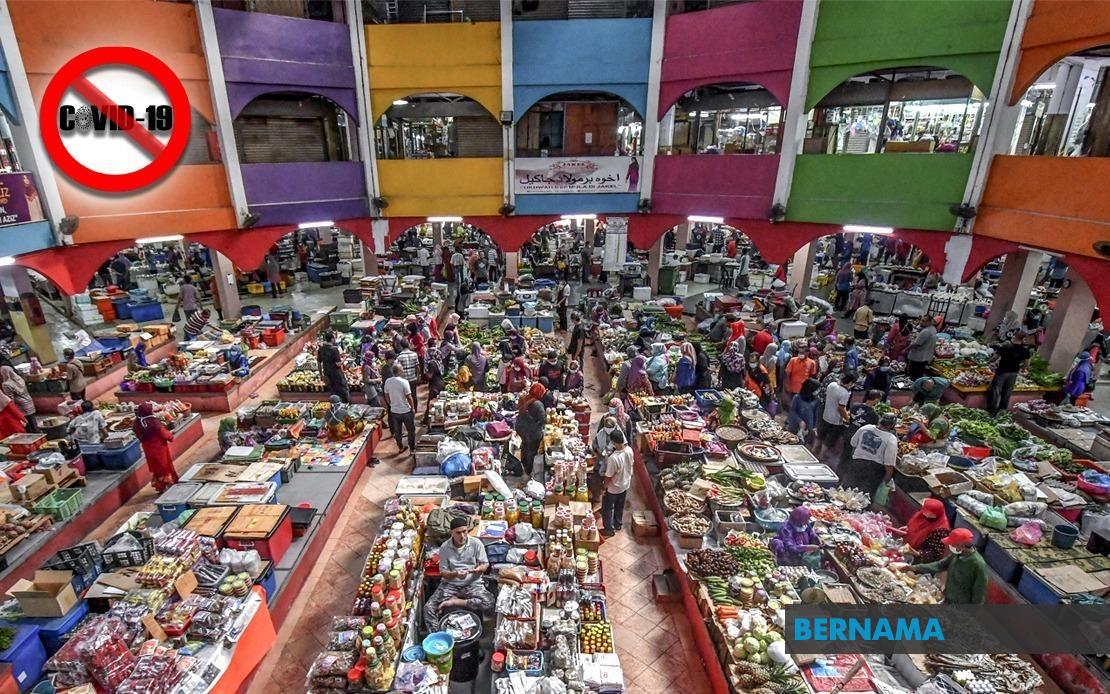 Inside the Siti Khadijah Market in Kota Bharu. This market is a popular destination for visitors. --fotoBERNAMA (2020) ALL RIGHTS RESERVED
"There were so many women there and it was a Sunday which is a working day in the state. The shop units are not that big and the customers elbowed past each other to take a look at the ornaments. They were not wearing masks either… no one was following any SOP (standard operating procedure)," lamented Marni, 37.
Needless to say, she left the place pronto without buying anything.
While many businesses were forced to close up shop due to the COVID-19 crisis, some 1,500 gold retailers in Malaysia, according to a media report, enjoyed sales exceeding RM1 billion in May and June this year.
However, in their zeal to serve their customers, the shop owners are not heeding the SOPs set by the government to break the chain of COVID-19 infections.
"They have all forgotten about the SOPs… the owner, workers and customers. There is no one standing outside the shop to limit the number of people entering the shop as they are all busy attending to their customers. There's no hand sanitiser, no taking of body temperature, etc," she complained.
The recent rise in new COVID-19 cases and new clusters involving local transmissions has indicated that the public is increasingly throwing caution to the wind where SOP-compliance is concerned.
Malaysia's single-digit new infections have climbed to two-digit figures of late. Prime Minister Tan Sri Muhyiddin Yassin expressed his concern over this in a special address on July 20.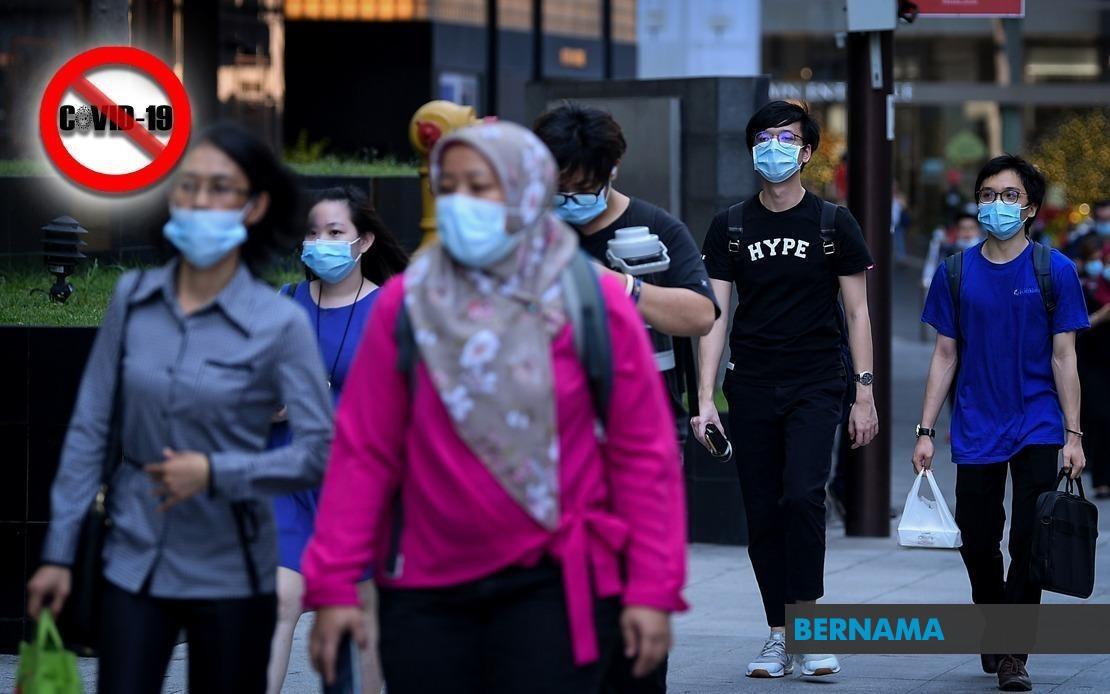 Pedestrians wearing a face mask... many Malaysians are complying with the anti-COVID-19 SOPs. --fotoBERNAMA (2020) ALL RIGHTS RESERVED
Health director-general Datuk Dr Noor Hisham Abdullah has already warned that Malaysia may face a third wave of infections if the public continues to flout SOPs requiring them to wear a mask and observe social distancing.
Whether we like it or not, this recent spike in COVID-19 cases is clearly due to the attitude of the people who are going out as they please without giving any thought to self-regulation. They are behaving as if Malaysia is completely free from the pandemic.
Since June 10 when RMCO was announced, non-compliance has been a common sight. I personally have seen the SOPs being ignored in almost all the places I visited.
Food outlets, both stalls and restaurants, are the biggest culprits. Groups of people can be seen seated at their tables, eating and chatting for hours with no social distancing in sight.
Yes, there are restaurants that observe the SOPs by providing sanitisers and recording the names and temperatures of their customers. Some customers can also be seen using their MySejahtera or SELangkah applications to check-in.
However, once inside the restaurant, nobody gives any regard to social distancing.
I also came across a number of business premises in the Klang Valley that provide a note book for recording names, QR code and temperature scanner for their customers to "self-check-in" without any worker monitoring them. This is worrying as any customer can just walk into the premises even though he/she is symptomatic.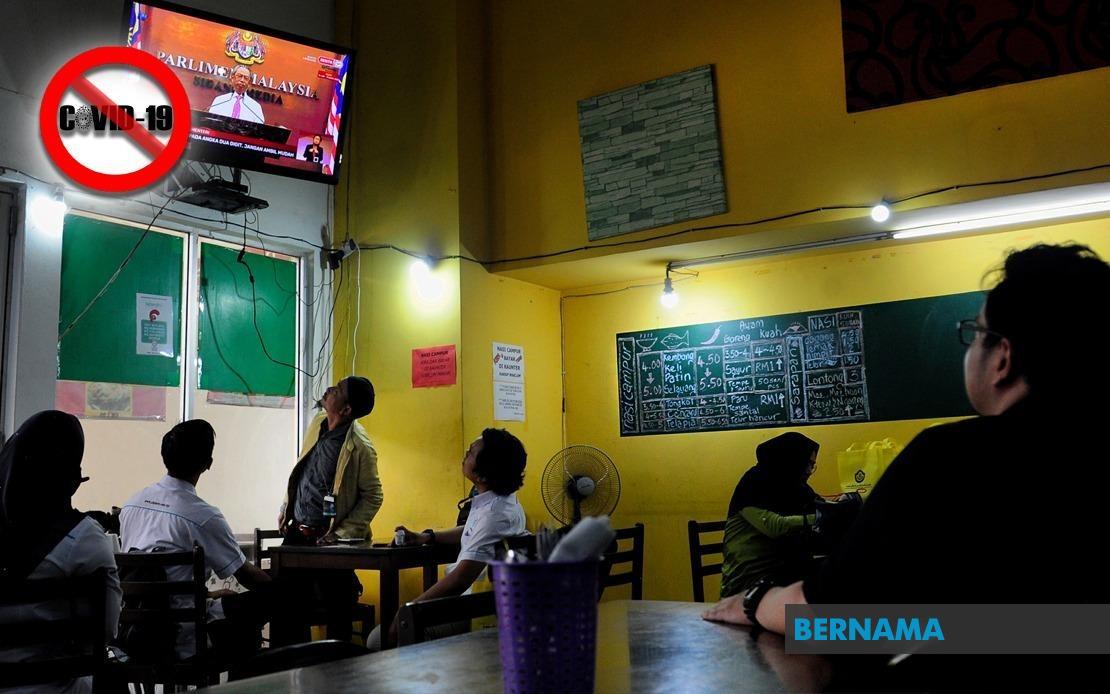 Patrons of a restaurant in Shah Alam listening to a special address by the Prime Minister on the latest developments pertaining to the Recovery Movement Control Order. --fotoBERNAMA (2020) ALL RIGHTS RESERVED
People may think it is cumbersome to provide their personal details but it is for their own good. Eating out can be risky as proven on July 19 when the Ministry of Health announced a restaurant cluster in Brickfields.
A friend of mine used to avoid eating at restaurants due to COVID-19 fears but now she enjoys eating out as she thinks it is safe to do so since many people are patronising restaurants now.
This, perhaps, is what we call nonchalance. We start assuming that the pandemic is over and there is no longer any need to observe social distancing or wear a face mask.
The government's announcement that it would tighten COVID-19 SOPs is fully justified. No more warnings will be issued and stern action will be taken against restaurant owners or their customers if they fail to comply with the SOPs.
In fact, the government has also decided to make it mandatory for all to wear a mask in crowded public places starting Aug 1.
New SOPs were also announced in conjunction with Hari Raya Aidiladha on July 31. Only 10 animals can be slaughtered at each mosque or surau, depending on the size of the premises, and not more than 20 people can be present at any one time at home gatherings.
Such stern measures are necessary to stem the rise in COVID-19 cases.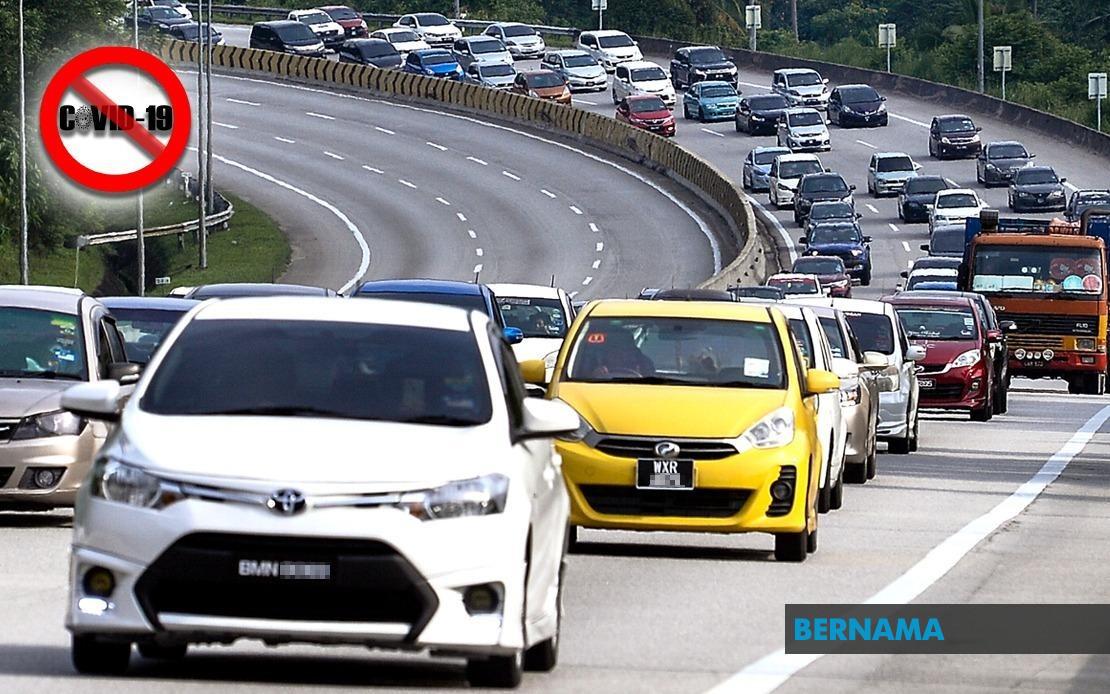 Congested... heavy traffic on the East Coast Highway as city folk make their way to their hometowns to celebrate Aidiladha tomorrow. --fotoBERNAMA (2020) COPYRIGHTS RESERVED
During the celebration, we can expect people to forget about social distancing and wearing a mask especially when they meet their family members and relatives. However, the stricter SOPs will make them realise and understand that the battle against COVID-19 will not end without their involvement.
If we don't get involved in fighting the disease, it will be impossible for our nation to free itself from the clutches of the pandemic.
(This article expresses the personal views of the writer.)
Translated by Rema Nambiar
BERNAMA