SMK St Teresa to have better facilities via rebuilding project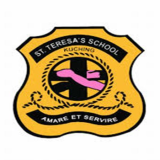 KUCHING, Oct 6 (Bernama) -- SMK St Teresa principal Mary John is upbeat that a rigorous fund raising project to rebuild the 133-year-old government-aided school following a fire in 2016 will enable the students and teaching staff to enjoy better facilities, including being a one-session entity.

She said so far funds totalling RM4.9 million still needed to be raised to cover the estimated cost of RM8.2 million to construct a four-storey administration and classroom block, as well as a three-storey multipurpose hall block, scheduled to commence in December this year.
On Oct 29, 2016, a fire broke out rendering the assembly hall block, which housed the assembly hall, staff room, library, sewing room, living skills workshop, music room, counselling room, surau, toilets and printing room, unsafe for use.....