24-hour water disruption in Rompin on Oct 3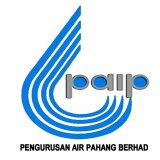 KUANTAN, Sept 26 (Bernama) -- A total of 11,000 consumer accounts in the Rompin district will experience a 24-hour water supply disruption on Oct 3.
Pengurusan Air Pahang Berhad (PAIP), in a statement today said the water supply disruption was due to maintenance work at the Keratong Water Treatment Plant.

"The affected areas are the whole Perantau Damai area (Felda Keratong 8 to 10), Kampung Alai, Bandar Tun Razak (Felda Keratong 1 to 5), Kampung Rekoh, Kota Bahagia, Kampung Lubuk Batu andKampung Tenggalong.
"Other areas are Kampung Meripoh, Melati, Shahbandar, Bukit Serok, Ladang ACE, Ladang UMAC, Ladang Seraya, Ladang KOSMA, Ladang Bera Selatan 3, Chanis (FELDA Keratong 6, 7 and 11), Cenderawasih and Selancar 1 to 3," the statement said.....