HOC extension helps assist more first-time house buyers --Rehda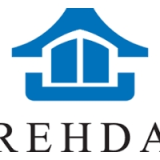 KUALA LUMPUR, Oct 11 -- The government's decision to extend the Home Ownership Campaign (HOC) 2019 for another six months until Dec 31, 2019 will help assist more first-time house buyers to own a house, the Real Estate and Housing Developers' Association Malaysia (Rehda) said.

Its president, Datuk Soam Heng Choon, in a statement, said Rehda is also encouraged by Bank Negara Malaysia's decision to expand the eligibility criteria for its RM1 billion Fund for Affordable Homes to include household income of up to RM4,360 from RM2,300, while house price is set at RM300,000.
"This will enable more people from the bottom 40 per cent of the household income group (B40) to benefit from it," he said when commenting on the 2020 Budget tabled by Finance Minister Lim Guan Eng today.
The HOC provides at least a 10 per cent discount for qualified properties that will be matched with stamp duty exemptions.....