Perak elected reps have to submit asset declaration form by Oct 23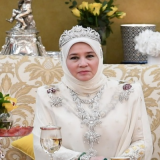 Queen invites KYP advanced skills to participate in De' Royal Azizah Culinary School


KUANTAN, Aug 23 -- Raja Permaisuri Agong Tunku Hajah Azizah Aminah Maimunah Iskandariah welcomes Kolej Yayasan Pahang (KYP) Advanced Skills' participation in planning the development of De' Royal Azizah Culinary School.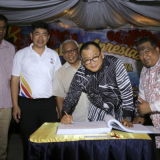 Defending country's independence not responsibility of government alone - Eddin
PORT DICKSON, Aug 23 -- The task of safeguarding the country's independence should not be shouldered by the government alone as it is also the responsibility of all Malaysians, said Deputy Communications and Multimedia Minister Eddin Syazlee Shith.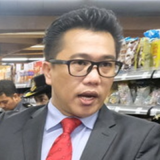 Traditional media still relevant to educate consumers in Sarawak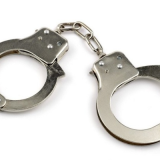 Bruneian and Malaysian wife nabbed for drug trafficking


MIRI, Aug 23 -- A Bruneian and his Malaysian wife were arrested for alleged involvement in drug trafficking when police raided a house in Kampung Lereng Bukit, Jalan Pujut-Lutong here today.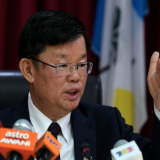 IMT-GT can be models for economic progress - Penang CM
GEORGE TOWN, Aug 23 -- Provinces in the Indonesia, Malaysia and Thailand Growth Triangle (IMT-GT) can be models for economic progress if a balance can be struck between environmental protection and development.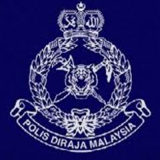 Man who made death threat on Perak Exco released on police bail
IPOH, Aug 23 -- A man who was arrested for allegedly threatening to kill DAP National Socialist Youth (DAPSY) chief Howard Lee Chuan How, has been released on police bail.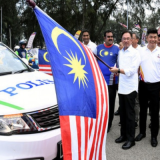 Anwars advises organisers of protest rallies to "cool it"


PORT DICKSON, Aug 23 -- PKR president Datuk Seri Anwar Ibrahim today called called on organisers of the proposed 'Say No to Zakir Naik' rally as well as other related rallies, to call them off now that the situation had cooled down.