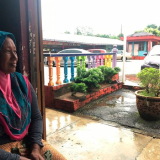 Situation improving in flood-hit areas of Terengganu
KUALA TERENGGANU, Dec 16 (Bernama) -- Terengganu closed three of the four relief centres in the state in stages from 10 am today as the floodwaters continued to recede in the affected areas.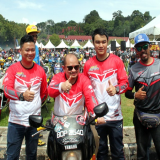 Interest-based programmes to raise youth awareness on combating corruption 


MELAKA, Dec 15 (Bernama) – Interest-based programmes are seen as capable of attracting the interest of the various strata of society especially youths to understand the fight against corruption including bribes and abuse of power.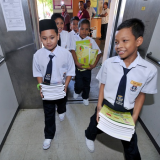 JCorp to supply English reading materials to 500 schools next year
KLUANG, Dec 15 is (Bernama) – Johor Corporation (JCorp) will be supplying reading materials in English to 500 schools next year.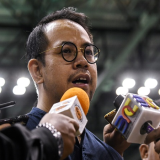 New road to Bukit Mertajam Methadone Clinic to ease traffic - Steven Sim


BUKIT MERTAJAM, Dec 15 (Bernama) -- A new road will be built to get to the Methadone Clinic located within the Bukit Mertajam Hospital, as it causes traffic congestion at the entrance to the Bukit Mertajam Methodist Kindergarten next door.

Rape statistics in Kelantan worrisome, says state police chief


KOTA BHARU, Dec 15 (Bernama) -- The recent statistics for rape cases in Kelantan is worrisome, Kelantan Police chief Datuk Hasanuddin Hasan said today.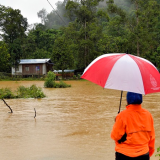 Hulu Terengganu, Dungun hit by floods
KUALA TERENGGANU, Dec 15 (Bernama) -- Several areas in Hulu Terengganu and Dungun districts have been hit by floods following continuous heavy rain since early this morning.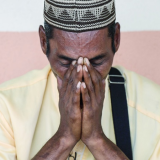 Father of fire victim to use contribution money for Haj by proxy
IPOH, Dec 15 (Bernama) – "I am collecting the contribution money to fulfill the Haj pilgrimage on behalf of my son," said Mohd Kamari Talib, 52, the father of Mohamad Ikhmal Izzudin, 16, who died in a fire at the Jelapang Maju Puncak industrial area here, Monday.

Terengganu floods: heavily pregnant woman boards small boat to relief centre


DUNGUN, Dec 15 (Bernama) -- A heavily pregnant mother, who is due to give birth any day now, has been forced to board a small boat with her husband and their three young children to the temporary relief centre (PPS) after their residence in Kampung Besol here inundated by flood waters.