PWD closes three kilometres of Jalan Kuala Jenderis-Kenyir- Aring

Last Update: 03/12/2019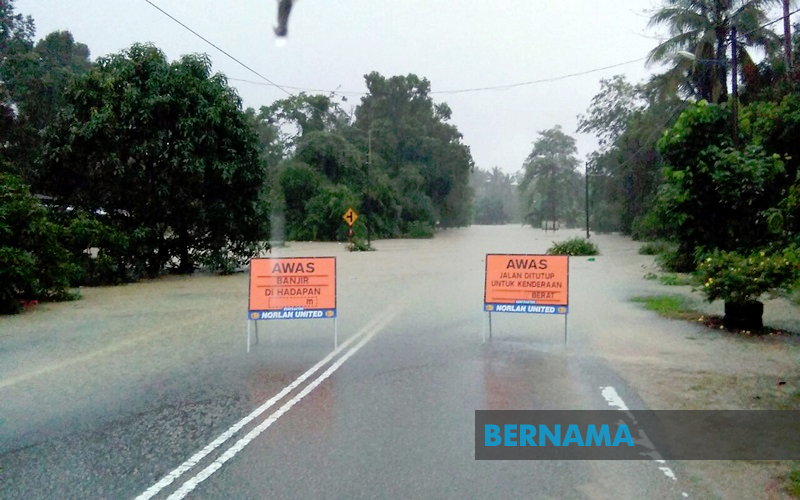 KUALA BERANG, Dec 3 -- A three-kilometre stretch of Jalan Kuala Jenderis-Kenyir-Aring on Route PT36, from the 77th Kilometre (km) until the 80th km, is closed to all vehicles from yesterday to a date to be decided later.
According to a statement which was issued by the Hulu Terengganu Public Works Department (PWD) today, the closure was a precautionary measure following incidents of road sinkages in the area.
''The three kilometres stretch of road was closed to avoid untoward incidents. The PWD will put up traffic sign boards at the location to guide road users and they are urged to comply with the directives given,'' said the statement.
According to the statement, road users wanting to use an alternative road to Gua Musang and Cameron Highlands must go via Kuala Krai, Kelantan or Kuala Terengganu-Kuala Lumpur-Ipoh.
-- BERNAMA