Cops nab 11 individuals, seize drugs worth RM13,000

Last Update: 06/11/2019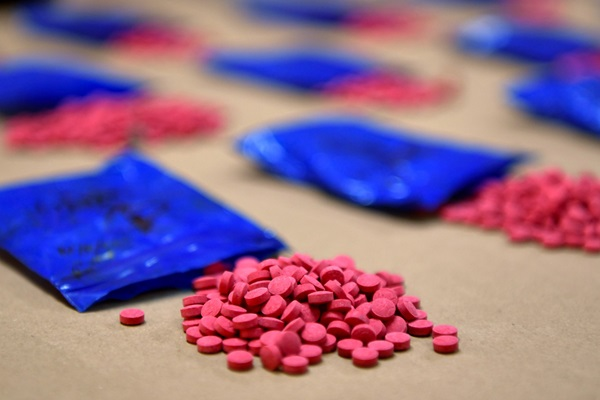 SEREMBAN, Nov 6 -- Eleven individuals, including six foreign women were arrested with various types of drugs worth RM13,000 in a special operation conducted in a condominium in Taman Bukit Kaya here, on Monday.
State Narcotics CID chief Supt Pang Jin Lai said the suspects, aged between 23 and 35 years old, were nabbed in the 7 am operations conducted by the state Narcotics Police Department Criminal Investigation Department.
Police also seized 79.81 grammes (gm) of syabu, ketamine (2.14 gm), liquid ecstasy (0.45 litre) and three ecstasy pills (1.13 gm)," he said in a statement here today.
"The urine test showed five local men and six foreign women were positive of the meth type of drug, he said, adding none of them had previous criminal records.
Pang said all suspects were remanded until Nov 11 and the case is being investigated under Section 39B of the Dangerous Drugs Act 1952, which carries the mandatory death penalty upon conviction.
Police also impounded several vehicles, cash, and jewelry worth RM154,685.
-- BERNAMA