N. Sembilan registers revenue collection of RM422.1 mln for year-to-date

Last Update: 06/11/2019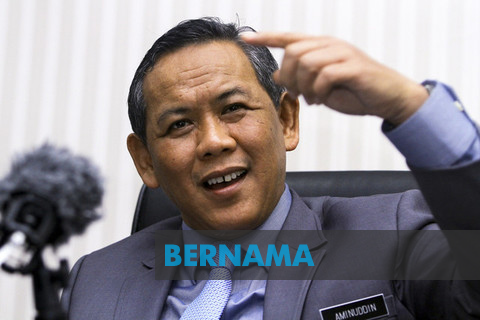 SEREMBAN, Nov 6 -- Negeri Sembilan registered revenue collection of RM422.1 million for year to date compared to RM421.2 million last year, said Menteri Besar Datuk Seri Aminuddin Harun.
He said the state's reserve fund also increased to RM898.8 million, compared to RM687.7 million in 2018.
"Tax revenue was at RM141.3 million as of yesterday compared to RM136.4 million over the previous year, with non-tax revenue of RM213.2 million compared to RM223.3 million, and non-revenue receipts of RM67.6 million against RM61.4 million.
"We set the target for revenue collection for this year at RM430 million.There are seven weeks more and hope we can achieve it soon, or exceed the targeted amount by Dec 31," he told a media briefing after chairing the Exco meeting today.
Aminuddin said based on the reserve fund record for the state at present, it dispels rumours that what what had been left behind by the previous government, was used up.
"The fact is our reserve has increased to RM211 million. I hope this puts an end to those things confusing the people," he added.
According to Aminuddin, an increase in the state revenue collection was the result of an improvement in enforcement and productivity of civil servants in the state.
He also said the increase in the collection was attributed to strategies and the 10 action plans drawn up earlier, as well as, implementation of the e-docket electronic system and an enhancement of facilities for enforcement.
-- BERNAMA