Give Cheng opportunity to prove his capability - Kim Swee

Last Update: 05/11/2019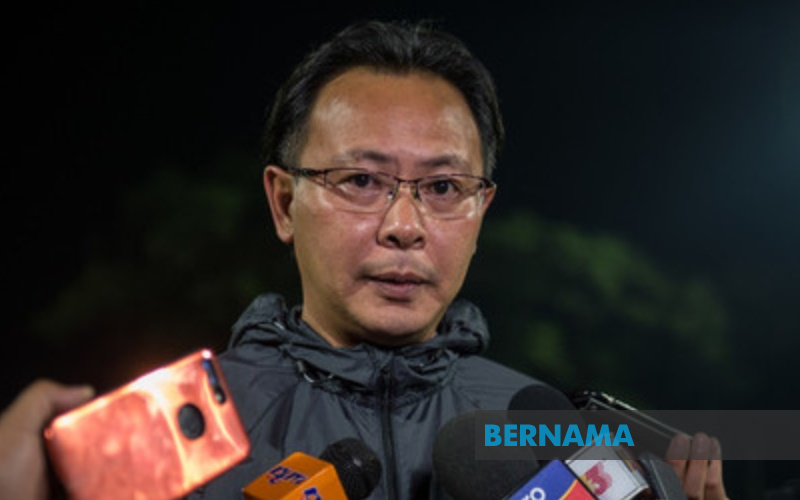 PETALING JAYA, Nov 5 -- Mixed parentage player Quentin Cheng was called up to join the national Under-22 (U-22) training session for the 2019 Philippines SEA Games on the strength of his versatility.
U-22 head coach Datuk Ong Kim Swee said the 20-year-old player, who played with Australia's U-21 club Central Coast Mariners, has the ability to play as a defender and winger, and would come in handy as a substitute for any injured key player.
However, Kim Swee noted that Cheng and 27 other players called up for the training session need to give their best to be listed in the final squad of 20 for the games.
"He was previously with the national Under-19 squad and I believe he deserves to be given the chance this time, and we have to look at his performance (in training)," he said when met by reporters on the first day of the centralised training at Wisma FAM, Kelana Jaya, here last night.
A total of 23 players have reported for training while five others will do so after the 2020 Asian Football Confederation (AFC) Under-19 Championship qualifiers in Phnom Penh, Cambodia end on Nov 13.
The choice of two over-aged players would be decided by Kim Swee after the 2022 World Cup/ 2023 Asia Cup qualifier matches against Thailand and Indonesia at the National Stadium in Bukit Jalil on Nov 14 and 19.
Kim Swee confirmed that his squad will be tested in a warm-up match against a local team next week before leaving for Manila on Nov 23 but declined to give the team's name.
Commenting on the SEA Games opening match against Myanmar on Nov 25, Kim Swee said Myanmar, who are currently undergoing their final-phase training in Qatar, are Malaysia's main challenger in Group A but he is confident his players could produce a positive result.
Meanwhile, Pahang midfielder Mohamad Faisal Abdul Halim, 21, is determined to secure a place in the national squad for the games.
Mohamad Faisal, was known as 'Mickey' among his teammates, said despite having been called up for the previous training session, there was no guarantee that he would make it to the final squad.
As for Kedah's Mohammad Fayadh Mohd Zulkifli Amin, he is excited to join national training and is determined to prove his worth.
"With Kedah, I have proven it when coach (Aidil Sharin Sahak) frequently gave me a chance to play in the main team, and I will try to prove that I can do the same with the national U-22 squad," said the 21-year-old Kedah midfielder, who was selected for the U-22 squad's training session for the U-21 Newspaper Cup Championship last year.
After playing against Myanmar, Malaysia will take on hosts the Philippines on Nov 29, followed by Timor Leste on Dec 2 before concluding the preliminary round against Cambodia on Dec 4. All Group A matches will be held at the Rizal Memorial Stadium in Manila.
SEA Games defending champions Thailand lead Group B with five other teams, namely Indonesia, Vietnam, Laos, Singapore and Brunei. All Group B matches will take place at Binan Stadium, Laguna.
The top two teams in each group qualify for the semi-finals.
-- BERNAMA