PAC tells Khazanah to conduct investment strategy professionally

Last Update: 23/10/2019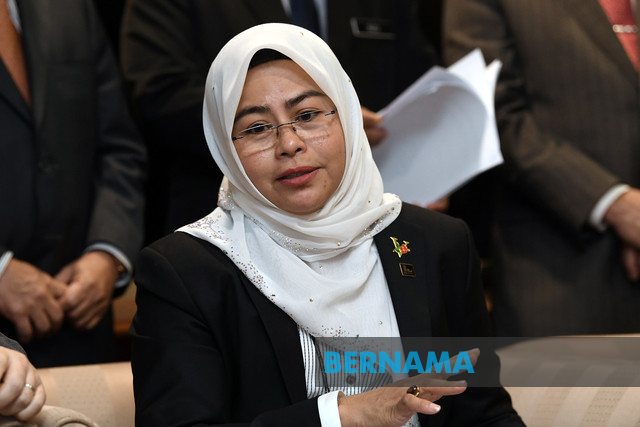 KUALA LUMPUR, Oct 23 -- Parliament's Public Accounts Committee (PAC) today advised Khazanah Nasional Berhad (Khazanah) to carry out its investment strategically and professionally without the influence of politics.
Its chairman, Datuk Dr Noraini Ahmad said Khazanah should also continue with its new strategic planning actions to manage the company's investment risks as submitted to the PAC.
It was among the three proposals submitted by the PAC to the government to overcome the losses suffered by Khazanah last year amounting to RM6.3 billion compared to a profit of RM2.9 billion in 2017.
"Apart from that, Khazanah is required to submit a feedback report in the implementation of proposals to PAC within a year from the date the report was tabled in Dewan Rakyat," she said in statement today.
Noraini said the decision of Parliament's PAC to hold the proceeding on the investment losses of Khazanah on April 1, arose after speculations were rife among the people when the country's sovereign wealth fund reported losses in Khazanah Annual Review 2019 : 2018 In Review & Khazanah's Refreshed Mandate' produced on March 5.
She said in the proceeding, PAC summoned then Prime Minister's Department senior deputy secretary-general Datuk Seri Mohd Zuki Ali and Khazanah managing director Datuk Shahril Ridza Ridzuan to explain to Parliament's PAC on the investment losses suffered by the company.
According to the statement, in the proceeding, Mohd Zuki and Shahril Ridza gave their statements to PAC on restructuring and revamp of Khazanah following the change in government after the 14th general election.
Based on the statements of the two witnesses, Noraini said Parliament's PAC was satisfied with the explanations given by Khazanah on the RM6.3 billion loss in 2018.
She said PAC was also informed of a change in the policy of the government especially in the telecommunications sector which gave a big impact to several telecommunications companies owned by the government through Khazanah.
"Parliament PAC was also informed that the earlier investment strategy had very high risk as about 80 to 85 per cent of investments were concentrated on 9 to 10 companies only. The strategy also exposed Khazanah to high investment risks," she said.
Apart from that, the committee was also informed that Khazanah had begun taking action in terms of new investment strategy and diversify its investments as well as reducing the company's operation cost.
-- BERNAMA