MEF presents employer Excellence Gold Award to PBAPP

Last Update: 10/10/2019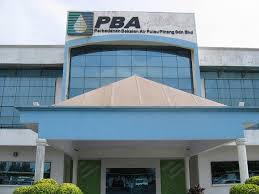 GEORGE TOWN, Oct 10 -- Perbadanan Bekalan Air Pulau Pinang Sdn Bhd (PBAPP) was chosen as one of two recipients of the inaugural Malaysian Employers Federation's (MEF) Employer Excellence Gold Award 2019 recently.
The award was presented by Human Resource Minister M. Kula Segaran to PBAPP and PBA Holdings Bhd CEO Datuk Jaseni Maidinsa and PBAPP Head of Human Resource Division Mohammad Zulkifli Abdul Hamid.
Jaseni in a statement today said PBAPP was selected as one of the recipients because of six key factors, namely for the existing harmonious relationship between PBAPP and its employees as a whole; company's stability; provision of a competitive salary scheme; provision of a competitive medical benefits package; provision of good knowledge and skills training programmes to employees; and compliance with all necessary regulations and the Industrial Relations Act 1967.
"This is the first award that we have received as a Malaysian employer. It is good to know that PBAPP is recognised as a good employer by our peers," he said.
-Jaseni said the PBAPP management had always acknowledged that the company's success was largely due to the superb performance of the PBAPP team, who had taken up the challenge of no water rationing in Penang.
"And there has been no water rationing in Penang in the past 20 years. Today, it is the PBAPP team that is still working hard together to ensure continuous good water supply on a 24/7 basis, 365 days a year.
"Accordingly, we strive to continuously motivate all our people by providing them with a safe, stable and harmonious working environment; continuous knowledge and skills upgrading programmes; career advancement options and competitive employment packages," he added.
MEF is the central organisation of private-sector employers in Malaysia that is recognised nationally, regionally and globally. Its membership encompasses more than 5,000 organisations representing various industries; as well as 22 industry group associations.
Marking its 60th anniversary this year, the federation presented awards for "employer excellence" for the first time where besides PBAPP, the other winner was AXA Affin General Insurance Berhad.
-- BERNAMA