MyCEB to lead Malaysian delegation to IBTM World 2019

Last Update: 10/10/2019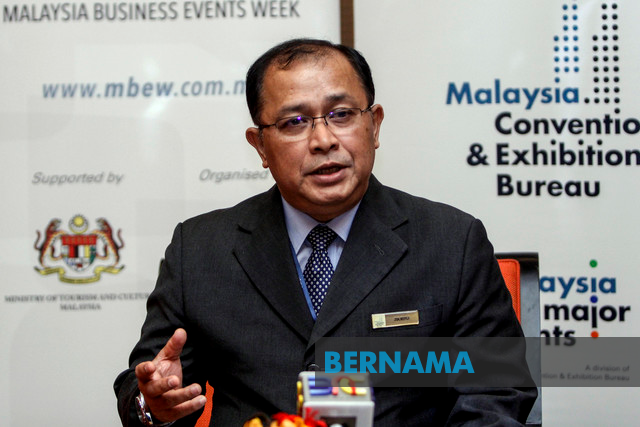 KUALA LUMPUR, Oct 10 -- Malaysia Convention and Exhibition Bureau (MyCEB) will be leading a Malaysian delegation to the IBTM World 2019 in Barcelona, Spain from Nov 19-21 to attract more corporate meeting and incentive group to the country.
In a statement today, MyCEB said the delegation will include Penang Convention and Exhibition Bureau, Malaysia International Trade and Exhibition Centre, Kuala Lumpur Convention Centre and Sabah International Convention Centre.
MyCEB chief executive officer Datuk Zulkefli Sharif said he will share new products and developments available in Malaysia that would enhance the country's offerings to the business events industry as well as entice event planners and organisers to hold their meetings, corporate and incentives groups, conferences and exhibitions.
"I firmly believe that IBTM World has always been and will continue to be a strategic platform for us as it is one of the avenues that opens up to the European and international market.
"While 2018 recorded an overwhelming total of 152 secured business events contributing around 118,735 number of delegates, raking in a notable RM1.58 billion in estimated economic impact to the country, it is a good indication that Malaysia is getting a stronger hold of the business events industry," he added.
MyCEB is an agency under the Ministry of Tourism, Arts and Culture.
Meanwhile, MyCEB said Malaysia will introduce 10 new hotels by December this year, 11 hotels in 2020 and two hotels in 2022 to cater to business travellers.
-- BERNAMA