Largest carnival NS Fest 2019 from Oct17-20

Last Update: 09/10/2019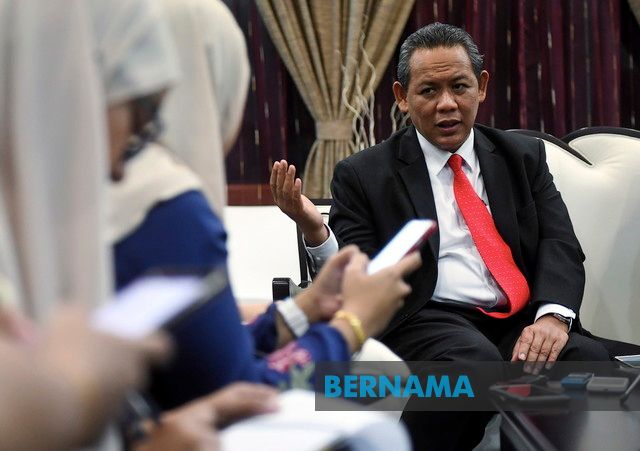 SEREMBAN, Oct 9 (Bernama) -- For the first time the Negeri Sembilan (NS) Farmers, Livestock Breeders and Fishermen's Day, the NS Entrepreneur Month and the NS Food Festival, would be held together as one main event known as NS Fest 2019.
The objective of the state-sponsored event to be held at Dataran Nilai in Nilai from Oct 17 to Oct 20, was to create a 'branding' synonymous with the state, said Menteri Besar Aminuddin Harun.
He added that the state was expecting 300,000 visitors and had plans to make the carnival an annual event.
He said NS Fest 2019 with 226 sales and exhibition booths, would be the largest carnival in the state showcasing a variety of items and activities.
He said there would be among others, cooking competitions and demonstrations, performances by invited artistes, drums and 'gendang' presentations, a petting zoo and hot air balloon rides. A 'Forum Perdana' and interviews under Jobs Malaysia would also be held.
"The objective was not just to attract the state's residents but also those from other states.
"Via NS Fest 2019, we will coordinate all small and medium-scale programmes implemented by government departments and agencies in an integrated manner for a more effective impact," said Aminuddin.
He added that apart from the 51 state and federal government departments and agencies, the NS Fest 2019, would also see the participation of 60 small and medium enterprises (SMEs), 60 agro-based industry entrepreneurs and also 60 traditional and signature food entrepreneurs , he told a press conference after chairing the state executive council meeting here, today.
Elaborating, he said the SME entrepreneurs at the carnival would include the nutrition, services, textile and retail sectors, while the agro-based industry would cover fruits, vegetables, wet ingredients and also plant and flower nurseries.
The NS Fest 2019 was also a platform for the state government to develop, popularise and strengthen the delivery of government services in the state, Aminuddin added.
"I personally believe that the various events in conjunction with the event will boost the state's image not just among the local community but also among people from outside the state, and Insya Allah (God willing), it will continue in the years to come."
-- BERNAMA